International Tandem Rally 2018

Saturday 18th - Saturday 25th August

You will need one of these.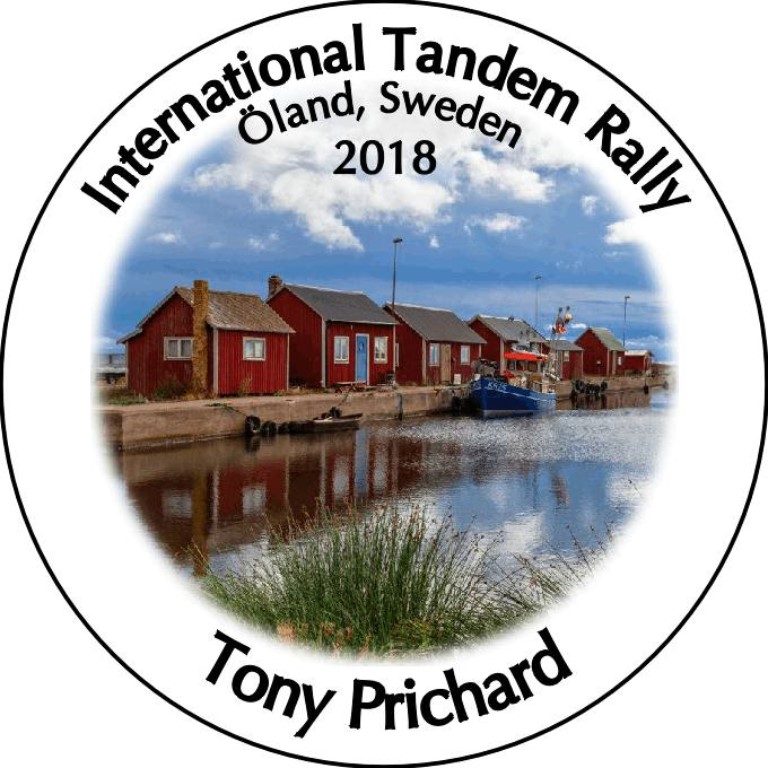 The Rally badge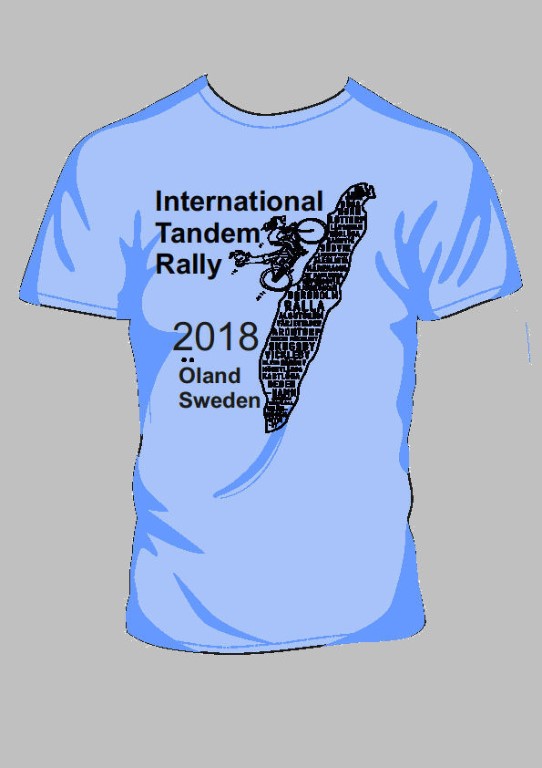 Rally T-shirt


Långe Jan (Tall John)

There's a reason Öland has
lots of windmills!

Sandviks Kvarn
(Mill & Restaurant)
Bookings for this event are now closed.
17th. July 2018. An e-mail with details of routes etc. has been sent to all participants. If you have not received your please e-mail the rally team at tci2018@tandem-club.org.uk.
The International Tandem Rally is organised by the UK Tandem Club for its members and members of approved non-UK cycling organisations.
Membership of the Tandem Club is superb value for money at just £10.00 per couple. You can join the club here.
The site
Krono Camping is a large well equipped campsite. There are two restaurants and a shop, swimmimg pool, beach, toilets, showers, camper's kitchen/dining area and a dish washing room with a dishwasher!
On arrival campers will receive a card to operate the entry barrier, a key for access to the electric hook up and a card to open any locked doors (Showers, toilets etc.) Wi-fi access is available on request.
The selected week for the rally is at the end of the season on Öland. This means that the site will not be crowded but opening times for the restaurants and shop stock may not be as available at the height of the season.
Booking
In addition to the usual information you will need to enter the dimensions in centimetres of your Caravan (with and without tow bar) or Motorhome (Enter the same number in both with and without towbar). Use 1 foot = 30.5 centimetres (cm) E.g. a 14ft. caravan will be 427 cm. Tent pitches are approximately 10m x 10m. You must leave a 2 metre gap between your tent, caravan or motorhome and the edge of your pitch. If you have a large tent that will not fit please add a note and we will arrange a larger pitch. This will be away from the main rally pitches.
All pitches have electric hook ups.
Please make sure you select the correct type of accommodation. The options are: Tent, Caravan, Motorhome, Trailer tent, 'Camping Saxnas Direct' (For chalets and Bungalows) and Off Site if you are making your own accommodation arrangements although you still need to book for the rally.
You may also book extra days up to four before and/or after the rally. The prices for these extra days are different as shown on the booking form.
Please note - you will also need a Camping Key Europe. These are widely used across Scandinavia. Details can be found here.
Please book early - bookings will close on 17th. July 2018. Late entries may be accepted - email tci2018@tandemclub.org.uk for information.
The Area
The island of Öland lies off the south-east of Sweden. It is about 80 miles (137 km.) long by 10 miles (16 km.) at its wides point.The highest hill is 180 ft, (55m). To the north there are many by roads with traditional windmills and modern wind turbines. Karehamn is a fishing village worth a visit for the frsh fish on sale in the fishmonger's shop. Borgholm has a traffic free centre with many places to eat. Just south is the massive ruined Borgholm Castle. Roughly in the centre of the west coast is the town Farjestaden. Here there are many shops and restaurants as well as the terminal for the passenger/cycle ferry. To the south the land is much flatter with the centre occupied by the Great Alvar, an area of biodiversity. Morbylanga is a small town but with a range of eating places. South of the town are quiet roads and interesting villages. The east coast has few villages. All over the island you will find many small museums and historical buildings.
Kalmar is the main town opposite Farjestadenand is reached by the Öland bridge (motor vehicles only) Cyclists and foot passengers may use the ferry. In the summer there are three morning sailings, 6.45, 8.00 and 9.00. There are more afternoon return sailings ending around 17.00. There is also a bus service. The town has an old shopping centre with varied shops and a shopping mall. If you must there is an out of townretail park with, of course, a branch of Ikea. The cheapest place for a meal or coffee.
Map showing location of Krono Camping

Terms and Conditions.
Booking confirmation:
Your booking is not confirmed until payment has been received in full and cleared which should be before the closing date for bookings. Dishonoured cheques will result in the cancellation of your booking.
Members Only:
U.K. Residents must be members of The Tandem Club (UK). Annual membership is £10.00 or €18 per year with membership for the first Joint Member or 'Family' member free. If you'd like to become a member of The Tandem Club, link to the Subscription Details page by clicking here. Non U.K. residents may be either members of the Tandem Club or their own regional club.
Disclaimer:
If you participate in any ride or event organised by the Tandem Club you do so entirely at your own risk. The Club, its officers and ride organisers accept no responsibility for loss, damage to property, accident, injury or death, that may occur, however caused, whether by negligence, deliberate act or otherwise.
Cancellations and refunds.
The rally fee will not be refunded after the closing date. Refund of other components will depend on what the Club can recover from the campsite and/or other suppliers. Members may wish to consider taking out Holiday Insurance to cover losses the Club cannot refund.
Photographs taken at the event may be published on the Tandem Club Website, The Tandem Club Facebook pages and The Tandem Club Journal