Facebook

Benefits of Tandem Club Membership
About Our Club
20/03/2020
Due to the COVID-19 outbreak, the National rally 2020 in Corsham has been postponed. We are hoping to delay this to next year, and are awaiting written confirmation that this is possible from the Rugby Club. Please bear with us: as soon as we know what is happening next year we will send an email to everyone who has booked onto the rally, and let you know your options. Many thanks.
The rally website is available for information Tandem 2020 National Rally in Corsham
18/03/2020
Everyone who has booked for the 2020 Easter Rally has been contacted by e-mail with an update. No further bookings are being taken. To contact the rally organiser: tce2020@tandem-club.org.uk
The 2020 AGM, scheduled to take place on Saturday 11 April 2020, has been postponed to take account of current guidance on avoiding social gatherings. The Club Secretary can be contacted via: secretary@tandem-club.org.uk
16/10/2019
We are always looking for ways to raise awareness among potential new members who don't know there is a Tandem Club.
In the latest copy of the TCJ are 5 Club stickers in a white envelope. Please put these on your tandem (on all your tandems if you have more than one). People admiring your tandem out on the road are sure to spot them and ask about the Club. This is your chance to tell them about what we do and get them interested.
If you need more stickers please get in touch.
Thank you for helping to raise awareness of the Tandem Club amongst potential new members.
Peter Weeks Publicity Officer
17/11/2018
We have been working on making the website more mobile phone friendly. Its not complete yet, but hopefully most pages should display better on these devices.
30/03/2020
wow thats a nice start on that triplet
29/03/2020
the seat will go before long but will keep the rack. Can let you know when we do get rid of it!
29/03/2020
how rare are triplet tandem bikes and quad tandem bikes ?
27/03/2020
Our JD Tandem bike equipped with disks has been absolutely fine, really great stopping power and control. My wider experience of disk brakes would also lead me to suggest them as a primary upgrade path. I've never experienced heat based issues with modern disks, they're all designed really w
... more
20/03/2020
It is with regret due to COVID 19 we have taken the decision to suspend the monthly gathering until further notice. Hope we can meet up again before too long.
29/02/2020
We've had Storm Ciara and Storm Dennis disrupt our rides but next Sunday 8th March we are hoping for fine weather for our LA Group ride from Carnforth into north Lancashire. See the What's On for more details.
02/04/2020
To all Cumbria and Lancashire (LA) Group couples, when you are out and about on your solo 'Boris' exercise rides, don't forget to send me a photo and a description of where it was taken for Regional Round Up section of the club journal. Email stephen.webb001@gmail.com
08/03/2020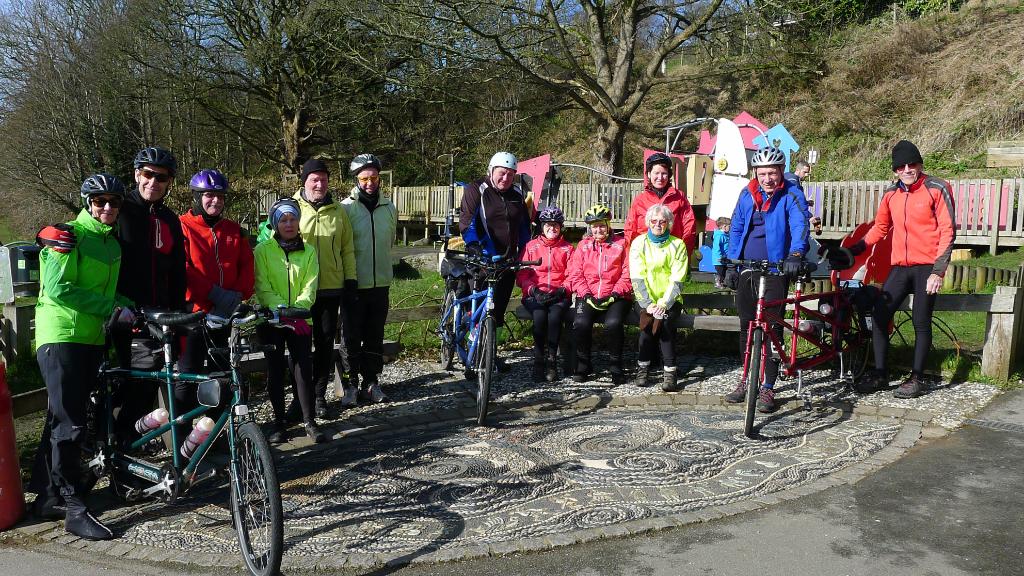 Great ride in South Cumbria and North Lancashire today, led by Paul. Beautiful weather too :-)