Who We Are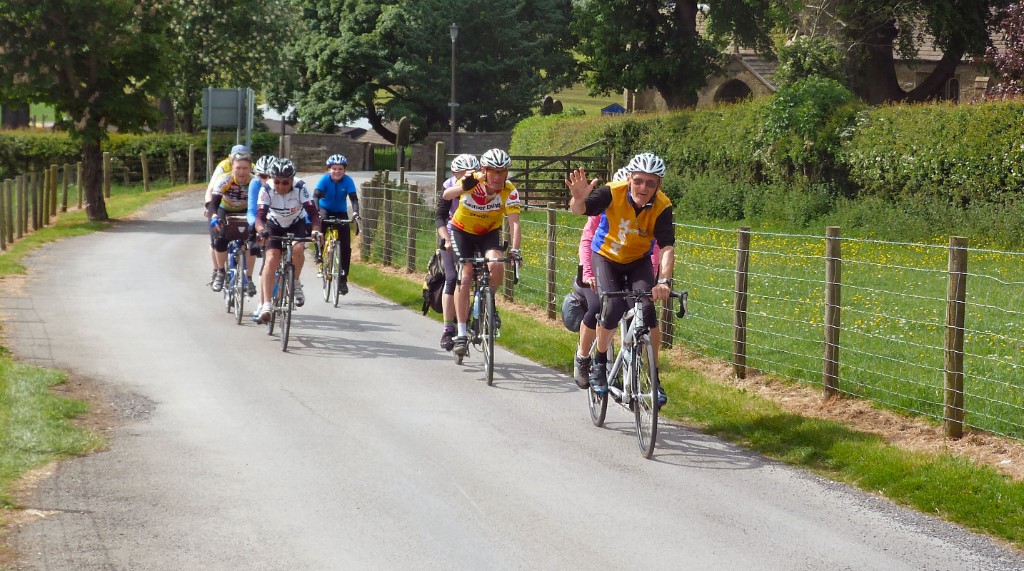 We are the club for all tandemists and would-be tandemists! If you are thinking of getting a tandem or you already know the joys of sharing a bike, congratulations you have reached the right place.
We have 3000 members in the UK and around the world with 40 Regional Officers who organise Tandem Club activities locally.
We run three Club rallies every year; two in the UK and one in another country. Details in the Club's bi-monthly Journal and Major TC Events and the What's On Guide. A wonderful way to holiday with your tandem and ride with friends.

Benefits:
The bi-monthly Tandem Club Journal packed with news and views on the tandeming scene. Everything for the tandem enthusiast from technical advice, maintenance and tandem touring to sales and wants.
A Calendar of Events - including family rides/day rides, weekend hostelling/camping and the national and international events.
Great social riding for couples and families at all levels.
A network of local groups organising day and weekend group rides.
An International Network of Members offering emergency assistance.
Advice for disabled or visually impaired riders.
A spoken word edition of the Journal for people who are visually impaired.
Insurance cover for the organisers of Club events.
discounted membership of Cycling UK (for third party insurance and retail discounts)
Access to the Members Area of this web site with information on:
Where to purchase a tandem in the UK.
How to ride a tandem.
Transporting tandems by car.
Transporting tandems by train.
Tools to carry.
Buggies for children.
Carrying kids on tandems.
Tandem Club Shop with some hard-to-get items.
Low cost For Sale system allowing you to sell your tandem or parts on-line at low cost.
Database of GPS and route sheet rides.
Retailer Discount (Member's area).
You do not have to own a tandem to join. Often people join to find out about these special and wonderful bicycles before buying one (see Tandem Buying and Tandem Hiring).
Annual subscription for Member and partner is £15 per year. Why not today? Welcome to the Club.