2022 International Tandem Rally

Saturday 30th. July - Saturday 6th. August 2022

Regenbogen Tecklenburg
Grafenstraße 31
49545 Tecklenburg-Leeden
Tecklenburger Land, Germany

Tecklenburger Land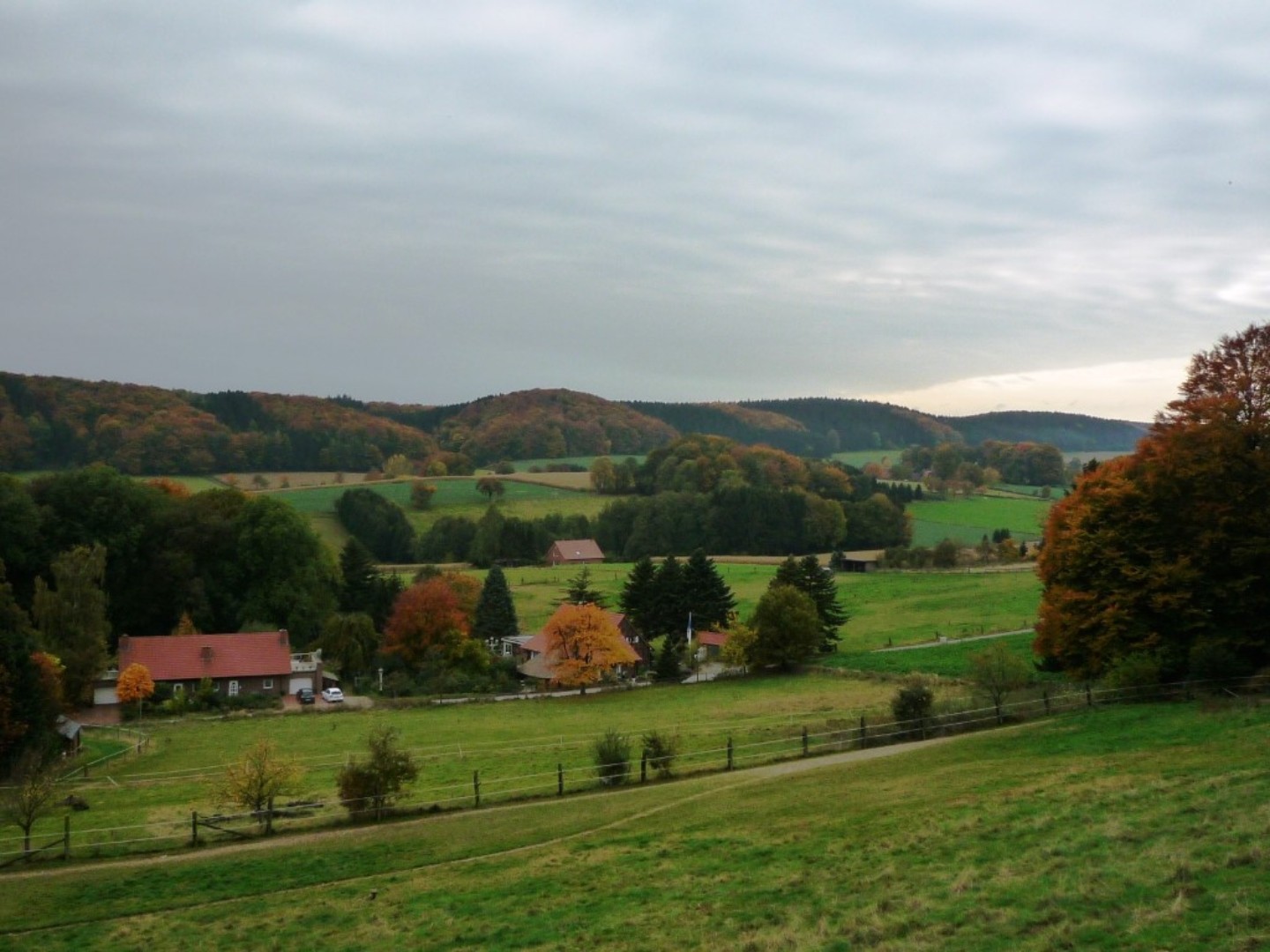 Osnabrücker Land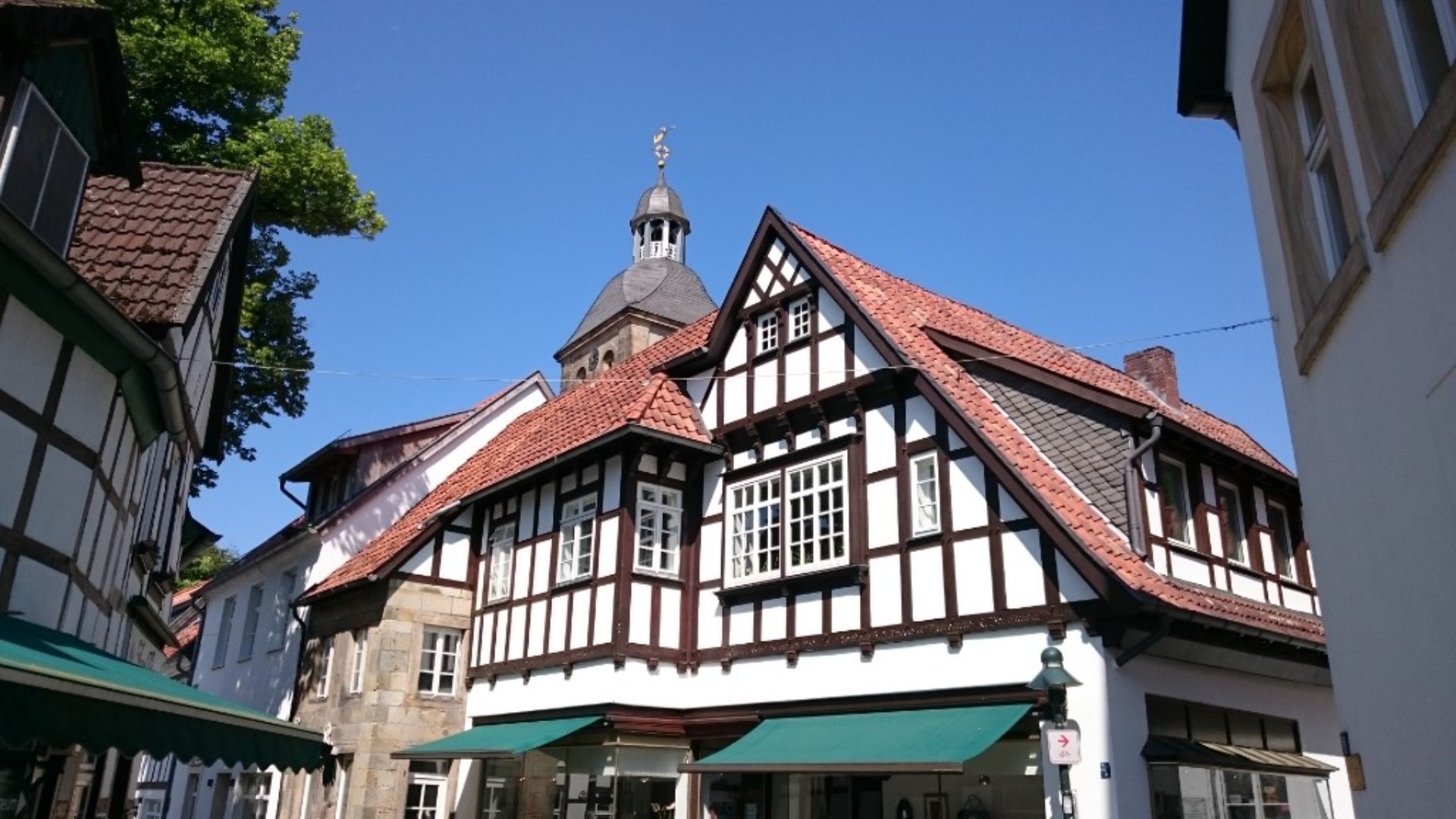 Tecklenburg: historic centre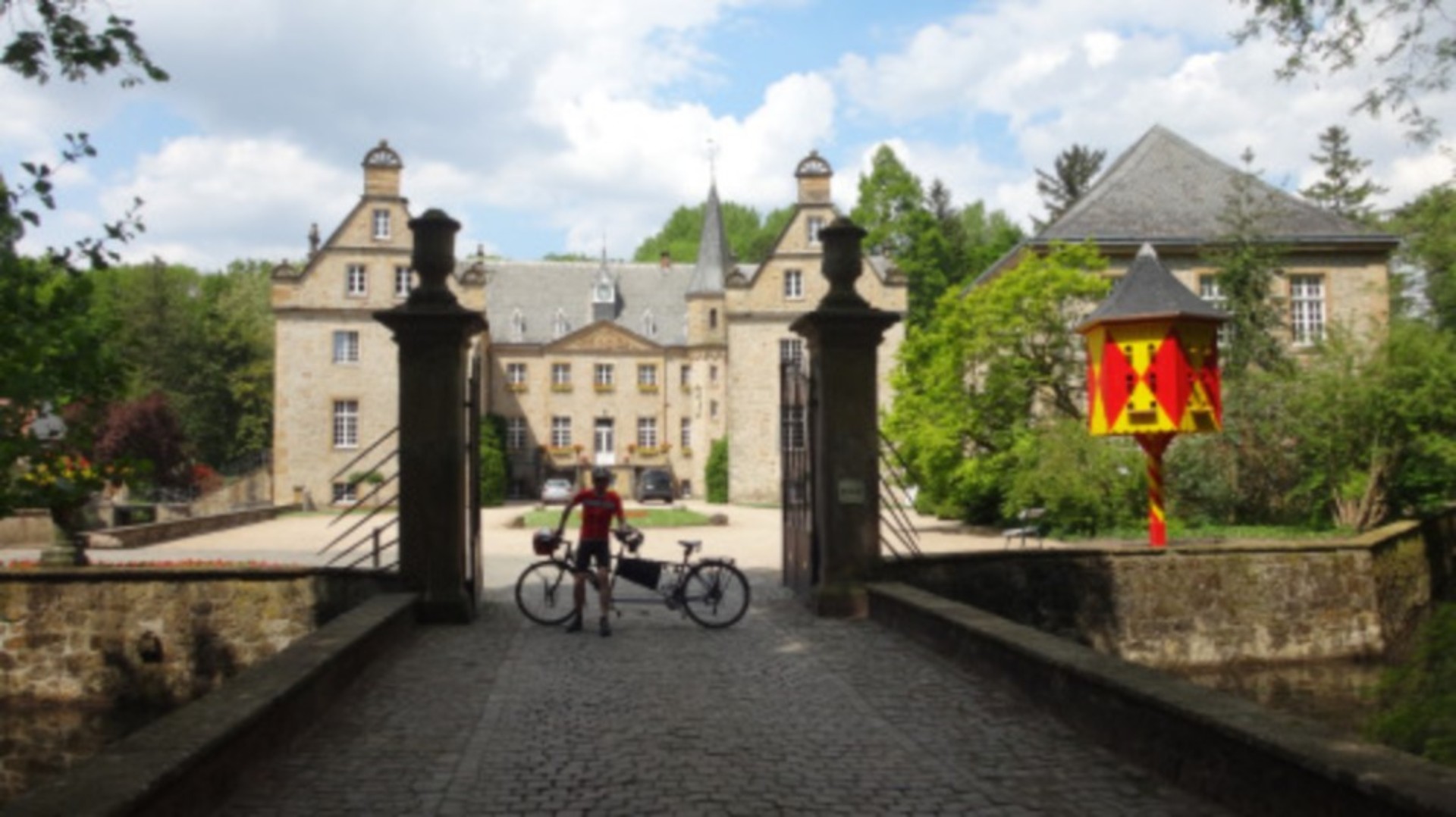 Hörstel: Manor Surenburg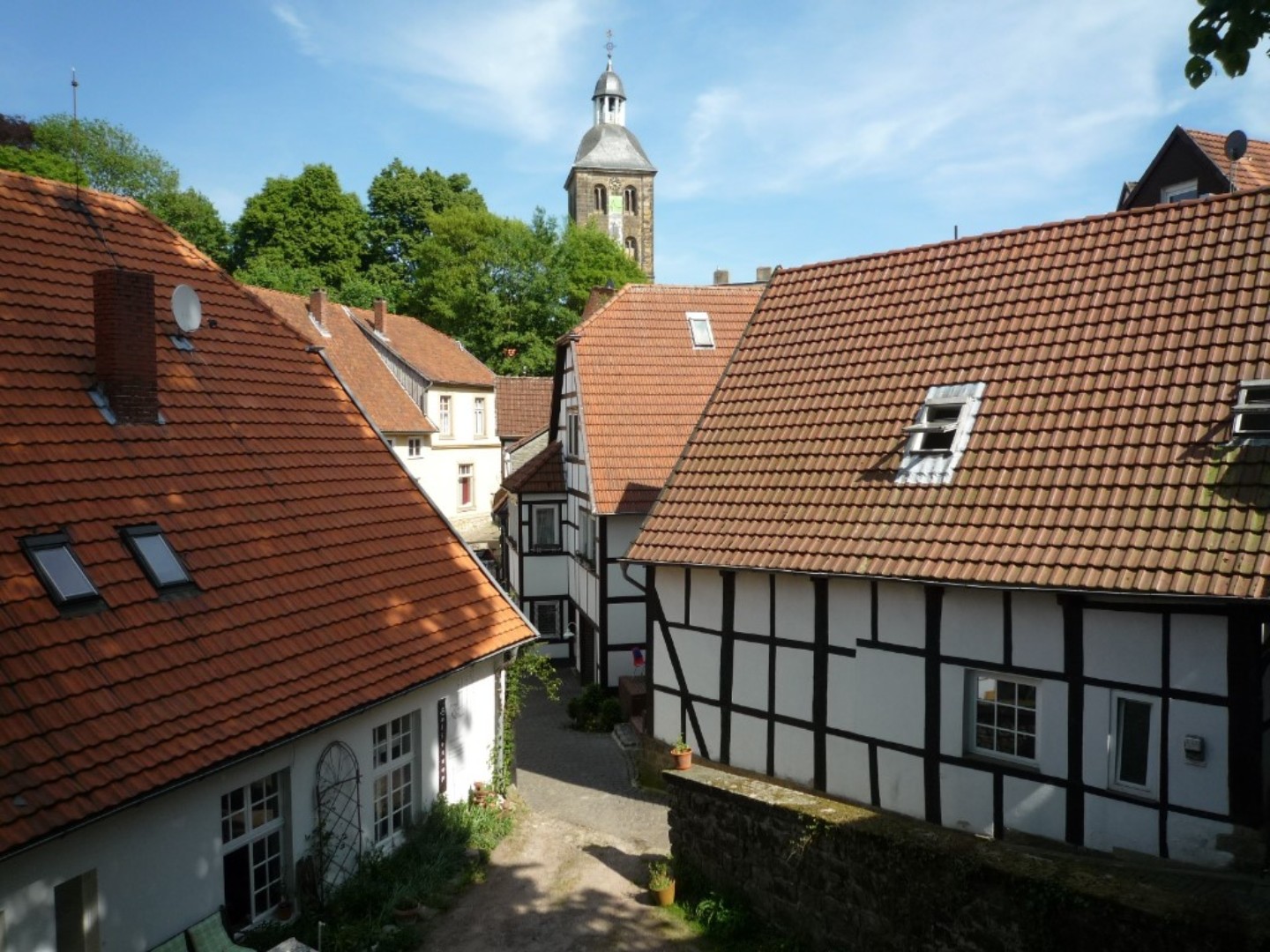 Tecklenburg: church, timbered houses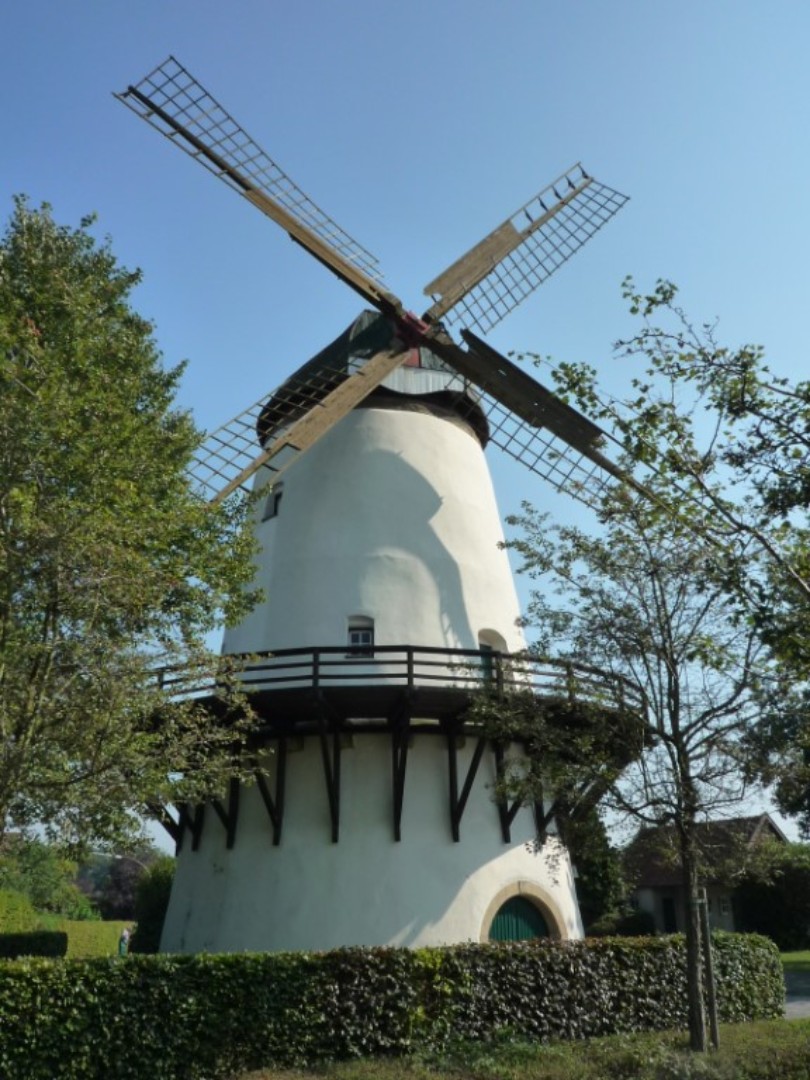 Glandorf: windmill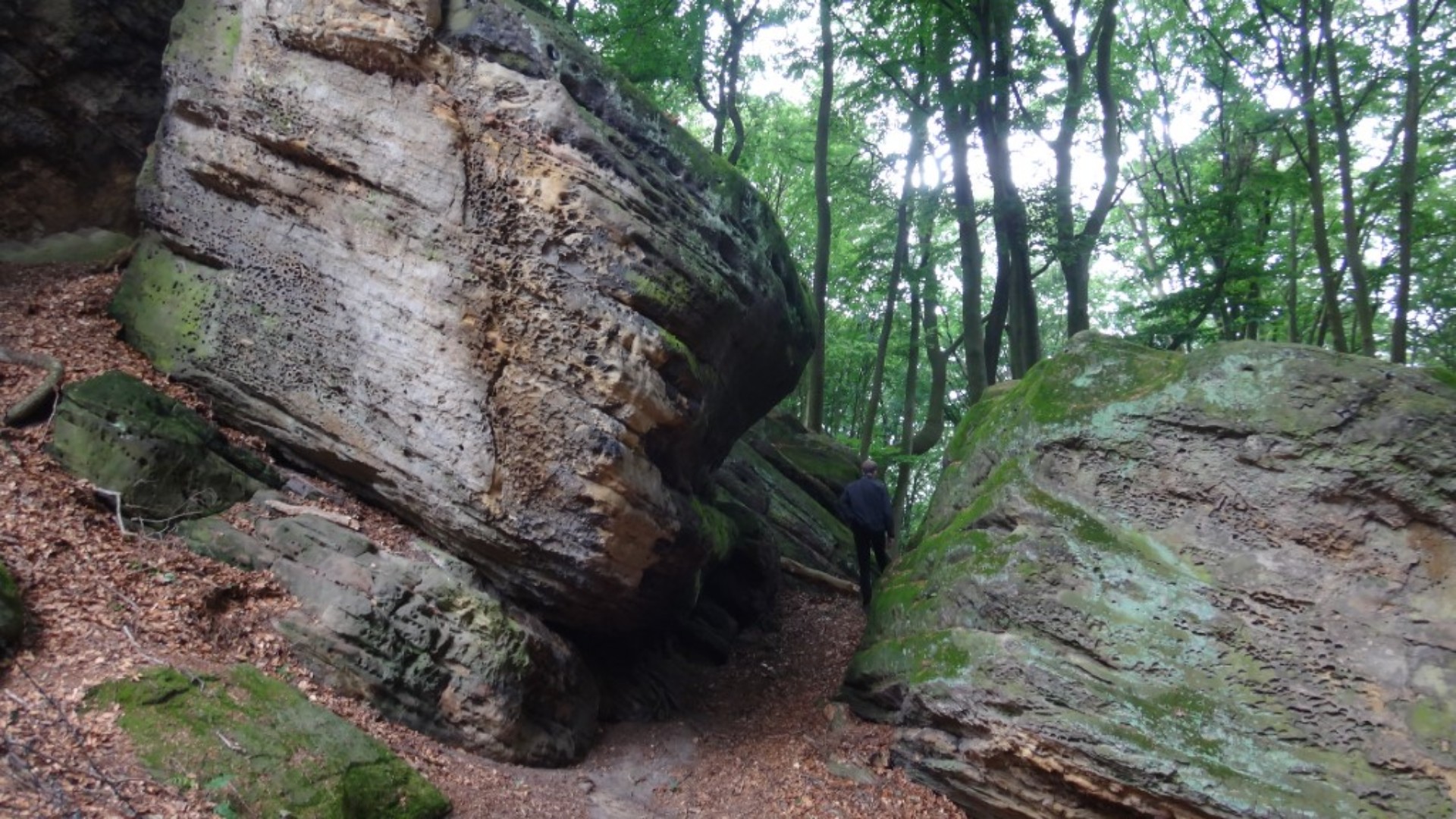 Tecklenburg: witch hiking trail
STOP PRESS
We are currently testing the booking form - we anticipate that the booking system will open late January or early February 2022..
The campsite opened bookings for their "Holli" cabins on Saturday 13th November. The cabins are always booked very quickly, so if you are intending to stay in a cabin, then it is recommended that you book directly with the campsite ASAP. Whilst we have negotiated a discount and reserved camping pitches for the rally, no discount was possible for the holli cabins, so if you do want to stay in one, there is no advantage in waiting until the rally booking system is open. See the Bookings section below for how to book.
Updated on 23rd January 2022
Phil Harmer
2021-11-08 10:33:34
tci2022
The preparation for the 2022 International Rally at Regenbogen Tecklenburg, Germany is well underway. If you want to stay on a camping/caravan pitch, you can book these via the TC event webpage, when TC bookings open on 1st February 2022.
Meanwhile if you want to stay in a Holli cabin on the campsite, these are best booked directly with the campsite ASAP as we have no discount on these and they will be booked quickly. We have just been told by the campsite company that their bookings system will open on Saturday 13th November 2021.
The 2021 International Rally is being held in Northwest Germany on a campsite close to the small town Tecklenburg in North Rhine-Westphalia. Tecklenburg is a picturesque medieval town dating back to the 13th century with a couple of houses in black and white timber frame architecture, narrow alleys and a castle ruin from the 12th century, housing an open-air theatre today. For this reason it has the byname "festival town". It also is Germany's northernmost mountain town and a fresh air and Kneipp health resort with pretty spa gardens at the flanks of the hill. The former mining era left its mark on the area, too - you will encounter many of its relics along the rides.
Moreover, Tecklenburg is part of the UNESCO Nature and Geopark TERRA.vita and located in the western foothills of the Teutoburg Forest , ca. 9 miles southwest of Osnabrück, 20 miles northeast of Münster, 48 miles east of Enschede in the Netherlands and 179 miles east of Hoek van Holland (ferry from Harwich).
The region is called "Tecklenburger Land" (webpage in German) and is an Eldorado for cyclists. Those of you who attended the 2007 ITR in Wallenhorst-Hollage in the adjacent "Osnabrücker Land" might remember this lovely area as it was one of the rides' destinations.
Tecklenburger Land and Osnabrücker Land lie between the two ridges Teutoburger Wald and Wiehengebirge. Together they form the perfect setting not only for cycling but also for many other outdoor activities. Numerous street cafes, bakeries, ice cream parlours and restaurants will allow you to discover the culinary highlights of Northern Germany. Historic sites and museums in the surrounding towns will satisfy your cultural hunger. Medieval villages with romantic half-timbered houses and castles, picturesque sceneries formed by farmland, forests and canals offer a feast for the eyes. The landscape can surely not be described as spectacular or breathtaking but definitely is worth seeing and makes you feel good while cycling through it. On the rest day, you will have the chance to visit our lovely home town Osnabrück – only an 11-miles bicycle ride away.
And it might come to you as a surprise, but yes we have several vineyards here in the North! The beginnings of viniculture in Tecklenburg date back to AD 1370. When the climate became too cold, it was interrupted for 400 years. But since 1987, they grow wine again on 500 sqm – the red grape is called Regent and is pressed at the river Nahe in Bad Kreuznach, near the venue of the ITR 2017. This is where it comes full circle. Unfortunately, they don't produce enough bottles so that this wine is only served on their annual wine festival. However, there are further vineyards in the region, e.g. Weinhof Brinkmann in Bad Iburg. They produce speciality wines which are harvested by hand. The city will be one of our rides' destination. If you search for this winegrower and the city of Tecklenburg on facebook/youtube, you can find nice videos giving you also an impression of the scenery around the Teutoburg Forest.
Rally site
Regenbogen Camp Tecklenburg is situated north of the village of Leeden, less than 4 miles east of Tecklenburg. It has a total of 500 pitches, plus several cabins, and can accommodate many caravans, mobile homes and tents. We have booked two fields, nearby a sanitary building with the usual facilities. The site was renovated and expanded in 2019.
We have reserved the TC pitches from Friday 29th July 2022, so you may even arrive one day before the rally officially starts if that suits your travel plans better.
The site has a mini-supermarket with a bakery, a restaurant with beer garden, a snack bar, a swimming pool with spa area, several sports fields (in-line skating, BMXing, beach volleyball), and a children's playground, plus free Wifi (WLAN) access zones.
Moreover, a good range of supermarkets, shops, banks, pharmacies, post offices and hotels can all be found in the neighbouring towns.

Alternative Accommodation
If you don't want to be on the campsite, here are some options:
Holiday homes, guest houses, hotels: https://www.tecklenburg-touristik.de/unterkuenfte/
Click "Unterkünfte" – "Unterkünfte online buchen"
In Tecklenburg in the historic centre:
Hotel Drei Kronen: http://www.hoteldreikronen.de
Gästehaus Konermann (rooms and holiday homes): https://www.ferienwohnungen-konermann.de
In vicinity of the campsite:
Hotel Jagdschloss Habichtswald: https://jagdschloss-habichtswald.de/
In Leeden (village close to campsite):
Hotel Stiftschänke Schwermann: https://stiftschaenke-schwermann.de/hotel
Whilst searching for accommodation, we found the following holiday home that is only 900m from the campsite. It accommodates up to 6 adults, has 3 bedrooms and total 110 m2.
Costs only 65 € for the first person and 16,50 € for each additional person. So it costs 147,50 € with 6 persons per day.
Homepage: https://fewo-loose.de/
Pictures: https://fewo-loose.de/rundgang/
Rides
Even though Tecklenburg is situated on top of a hill with fantastic views over the surrounding countryside, you don't have to worry that the rides will be leading solely through hilly landscapes. The region also offers undulating and flat sceneries with beautiful forests, farmland, lakes and historic villages. If you have to climb hills here and there, they generally afford some wonderful views. On all rides you will find plenty of benches and picnic areas, often near Christian wayside shrines/crosses. Traffic volumes are not too high. A few unpaved bits could not be avoided, but the rides have been tested with a racing bike on 23 mm tyres so that you should be able to do them with your touring tandems, too.
Each day there are three rides to choose from: On average, the short rides are ca. 33 miles (53 km), the medium rides are up to around 44 miles (72 km) and the long rides around 54 miles (87 km). Since there are numerous cycle routes, you can easily find short cuts to reduce your miles if you have a map of this area. Gpx files plus fact sheets for each route will be available on the club website a few weeks before the event. Each rally attendee is expected to bring their own printed copy of the route instructions / gpx track files. For those that have not yet attended a Tandem Club rally, we do not go out as a large group. Instead we tend to set off in small groups, so as not to swamp the local roads. The rallies are very friendly - groups setting off will be happy to have extra tandems join them.
Entertainment
So far the following events are planned:
Date
Daytime
Evening
Friday 29th. July
Early arrivals, set-up marquee
Saturday 30th. July
Official arrival day,
Most people arrive
Welcome party with free drinks and traditional local snacks.
Volunteers needed to prepare snacks and to serve drinks.
Sunday 31st. July
Bramsche ride
Talk from a young German couple on their tandem expedition from Europe to Singapore plus charity sale for children's projects in India.
Monday 1st. August
Lienen ride
Local produce evening
Tuesday 2nd. August
Tecklenburg ride, inc. photo challenge
Cycle jumble sale
Wednesday 3rd. August
Traditional rally rest Day (no planned rides)
Time to relax or to explore other places
Recommended trip: ride to Osnabrück
Enjoy a free evening
Thursday 4th. August
Iburg ride
Tandem Games
Friday 5th. August
Saerbeck ride
Catered barbecue, music
Saturday 6th. August
Departure day, clear-up
Bookings
We have reserved pitches (for tents, caravans and motorhomes) at the campsite for the rally at a discount price. The Tandem Club booking system for these will be open in early January 2022.
The campsite also has new comfortable "Holli" cabins for 4 persons - 24 m2, nicely appointed with kitchenette / living room, 2 bedrooms (1 double, 1 bunk beds), shower bathroom, separate toilet and terrace. We don't have a discount for these, so it is worth booking these immediately direct with the campsite at:
https://www.regenbogen.ag/jetzt-buchen.html?camp=D-80
There have been some teething problems with the website, so if you are having difficulty booking a "Holli" cabin or there appears to be none left, it is also worth writing an e-mail to urlaub@regenbogen.ag or phoning them on: +49 431 237 237 0
The campsite's booking system has more information in the German language version, so to help you, Micha has written a handy guide on how to book a Holli cabin: RC_Booking_Holli_Cabins.pdf
Google can translate the webpage for you if you wish, or you may find the following translation table useful
Translation of German terms used in bookings

| German | English |
| --- | --- |
| Reiseziel | Holiday destination |
| Anreise | Arrival |
| Abreise | Departure |
| Reisende | Guests |
| Suchen | Search |
| Objektauswahl | Room selection |
| Ferienhaus Holli | Cabin without animals |
| Ferienhaus Holli mit Hund | Cabin with dog |
| Auswählen | Choose |
| Ausgewählt | Chosen |
| Bettwäschepaket | Bed linen package |
| Handtuchpaket | Towel package |
| Anrede | Salutation |
| Titel | Title |
| Nachname | Last name |
| Vorname | First name |
| Strasse | Street |
| PLZ | Postcode |
| Ort | City |
| Land | Country |
| Geburtsdatum | Date of birth |
| Wünsche / Anmerkungen | Wishes / Comments |
| Ihr aufenthalt | Your stay |
| Gesamtpreis | Total price |
| Allgemeine geschäftsbedingungen | Terms and conditions |
| Übernachtung | Accommodation |
| Sie benötigen ein Mietobjekt | Rented property |
| Kategorie | Category |
| Erwachsene | Adults |
| Kinder | Children |
Need further information?
E-mail the rally team at: tci2022@tandem-club.org.uk
Map
Terms and Conditions.
For full information on our Terms and Conditions and Data Privacy polices see: Policies
Booking confirmation:
Your booking is not confirmed until payment has been received in full and cleared which should be before the closing date for bookings. Dishonoured cheques will result in the cancellation of your booking.
Members Only:
This event is open to UK or overseas Tandem Club Members or, in the case of overseas people, members of the following organisations: "Tandem Club of America", "Tandem Club de France", "Tandem Club NL (Netherlands)", "Tandem ClubVlaanderen (Belgium)" and "Tandem-fahren.de (Germany)". You can join the Tandem Club using the forms on the TC website. Joining the TC (About 15 UKP per year).
Disclaimer:
If you participate in any ride or event organised by the Tandem Club you do so entirely at your own risk. The Club, its officers and ride organisers accept no responsibility for loss, damage to property, accident, injury or death, that may occur, however caused, whether by negligence, deliberate act or otherwise.
Cancellations and refunds.
The rally fee will not be refunded after the closing date. Refund of other components will depend on what the Club can recover from the campsite and/or other suppliers. Members may wish to consider taking out Holiday Insurance to cover losses the Club cannot refund.
Photographs taken at the event may be published on the Tandem Club Website, The Tandem Club Facebook pages and The Tandem Club Journal