International Tandem Rally 2019

Saturday 24th. - Saturday 31st. August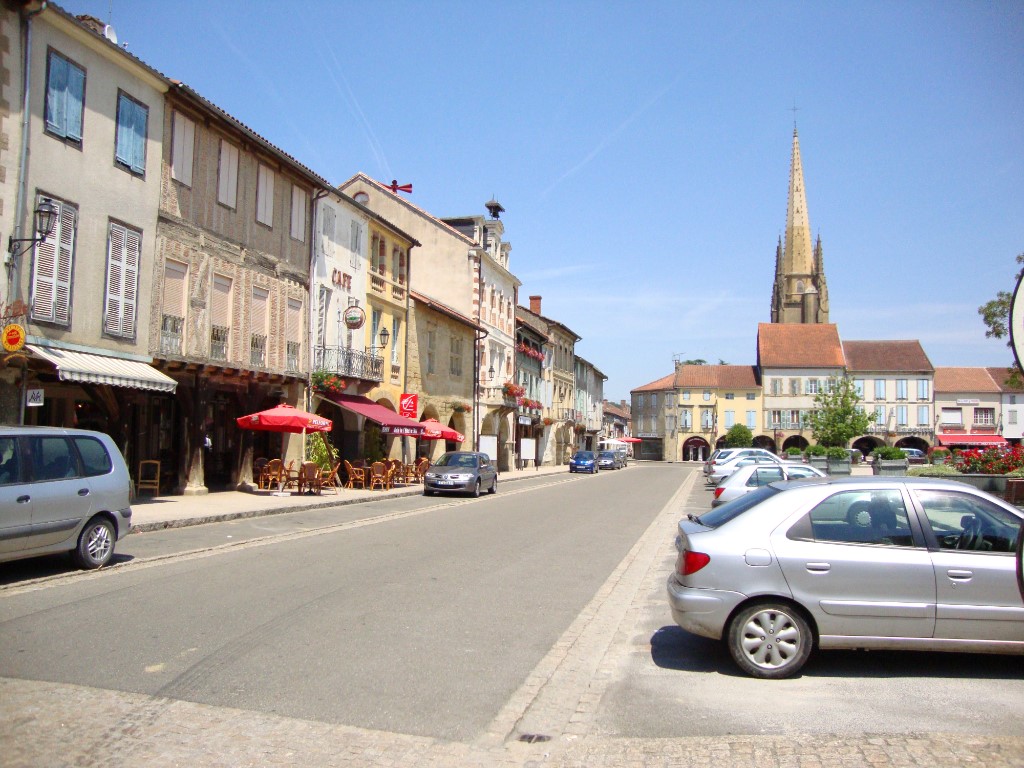 Marciac - Place Centrale

Heading out from Marciac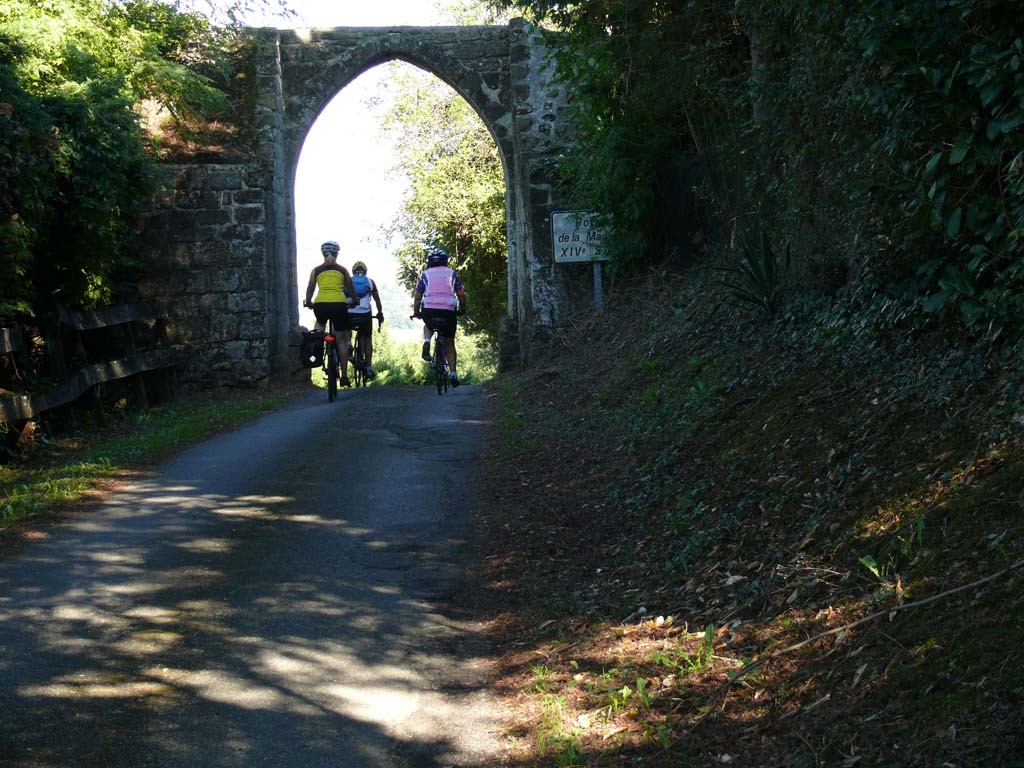 Porte in town wall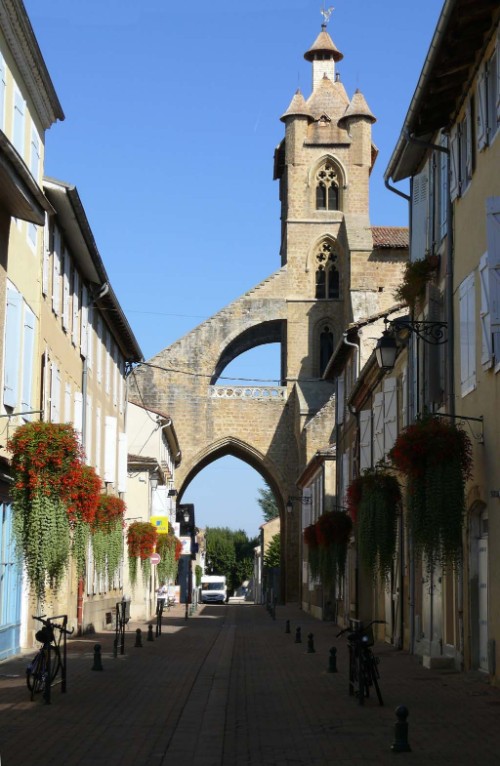 Eglise Sainte-Marie de Mirande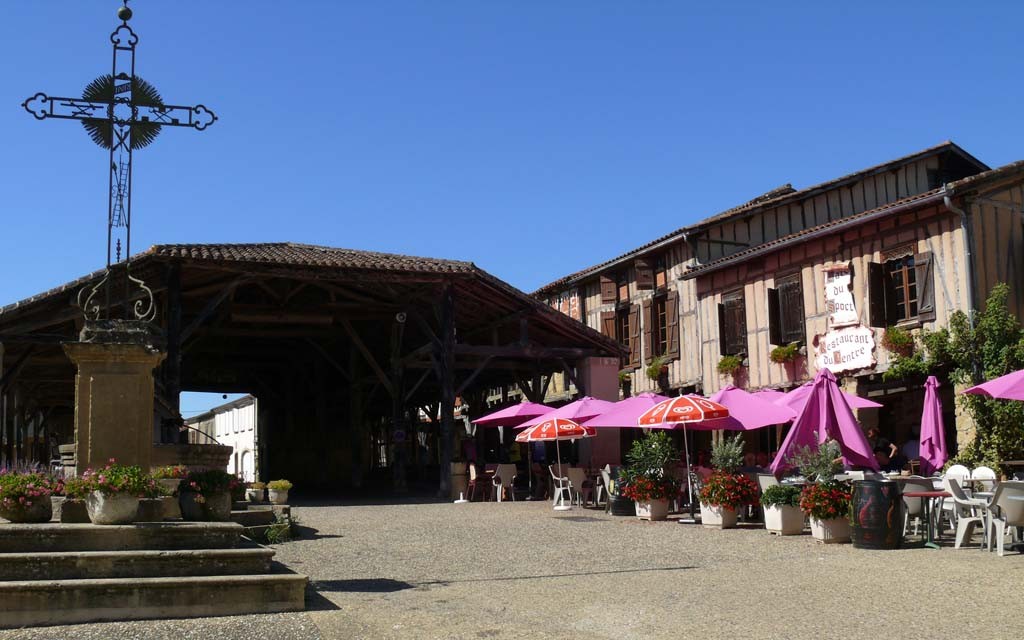 Bassoues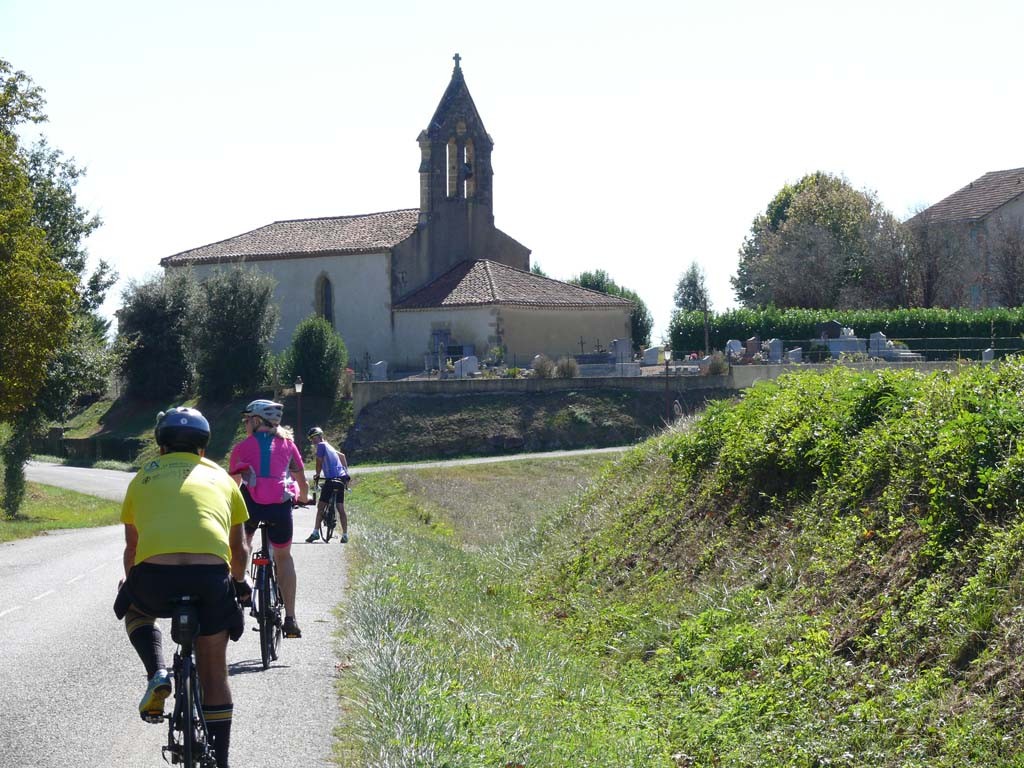 Church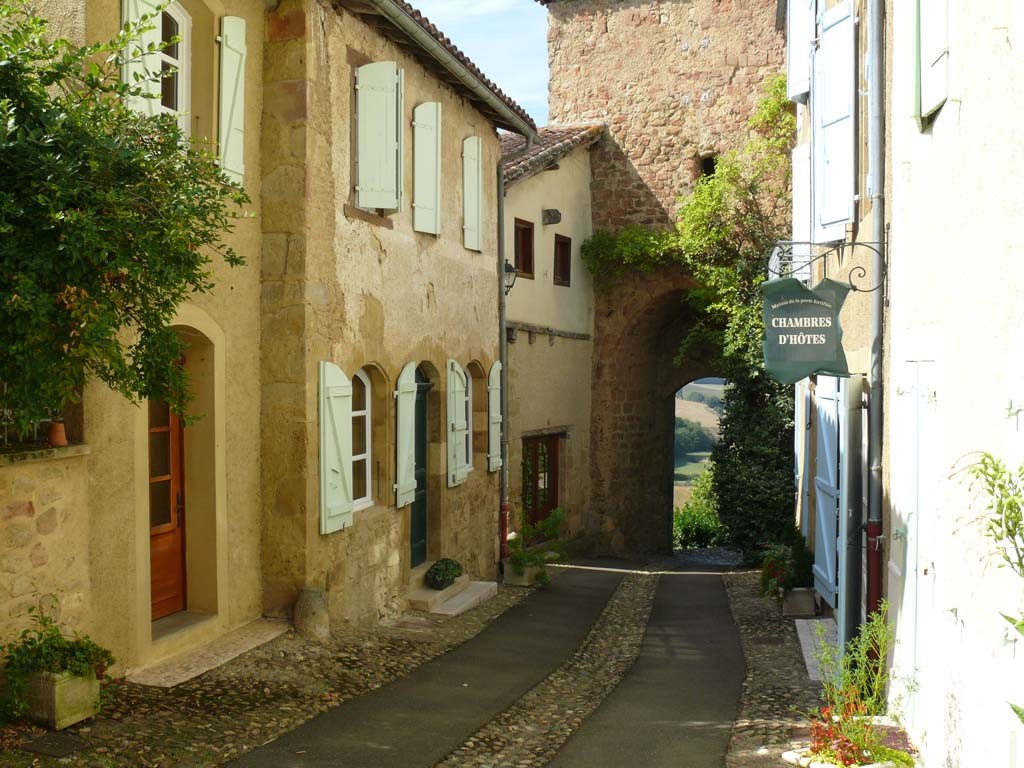 Porte in Montesquiou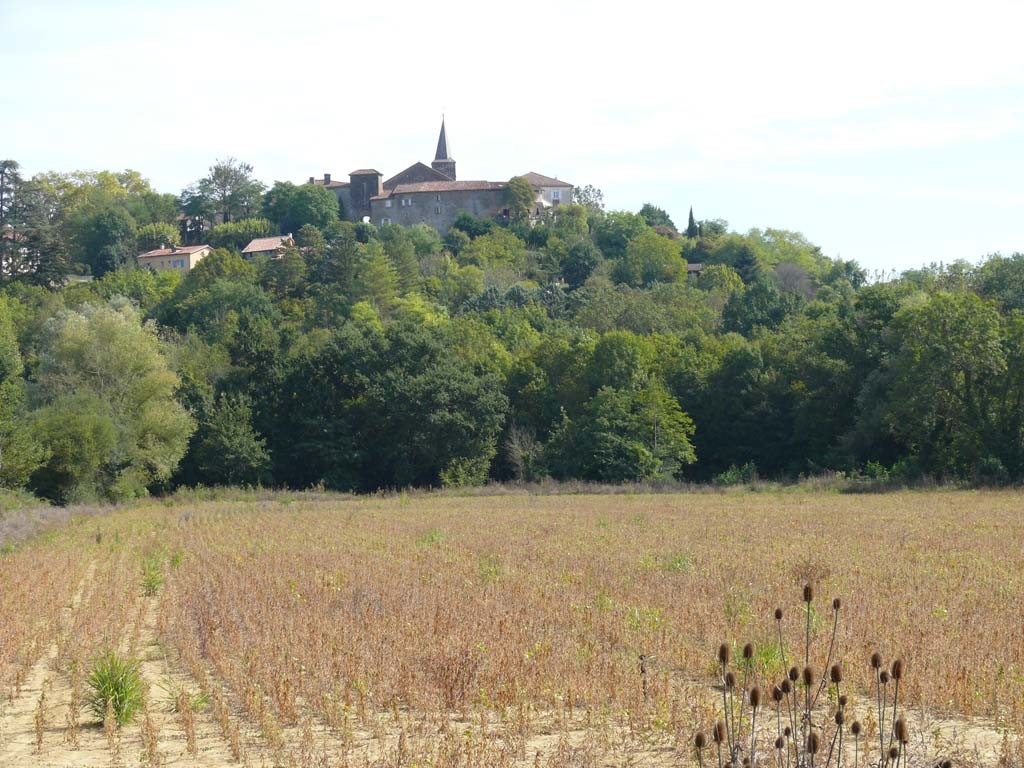 Montesquiou on top of the hill from afar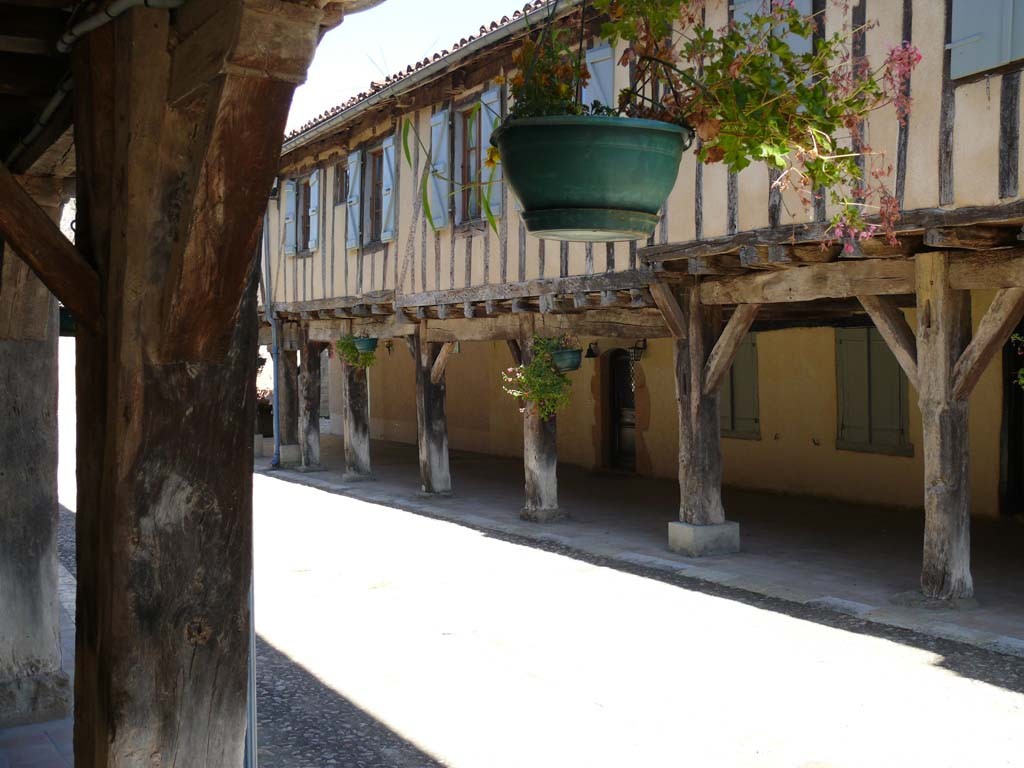 Timber framed houses in Tillac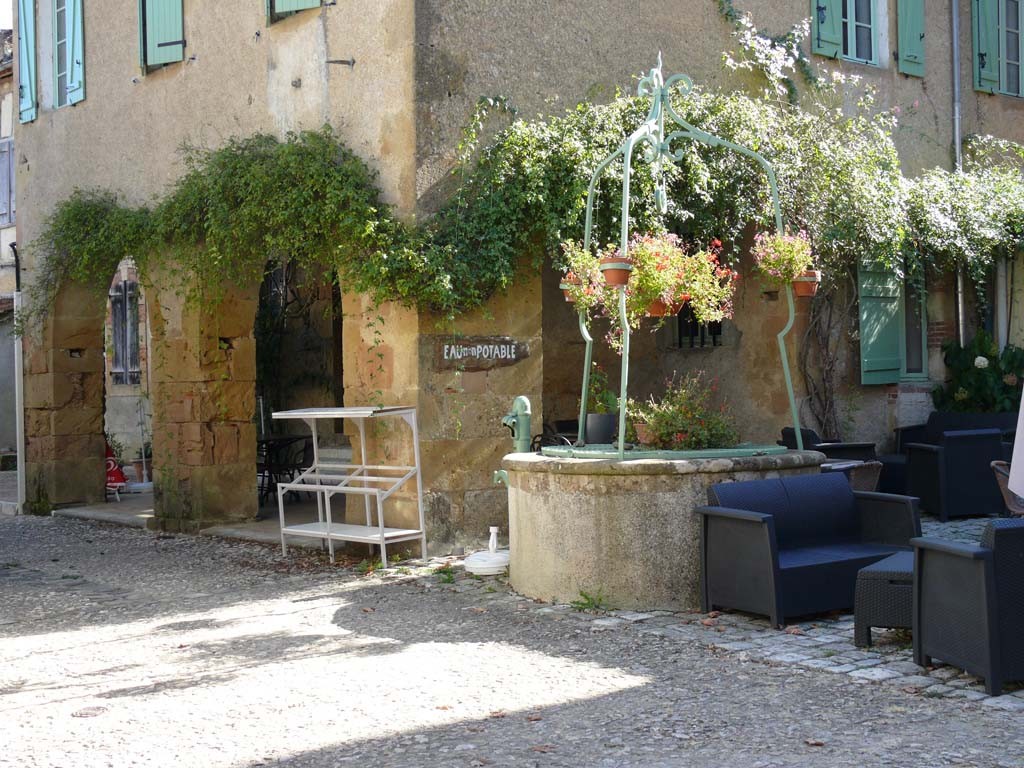 Watering Hole, Tillac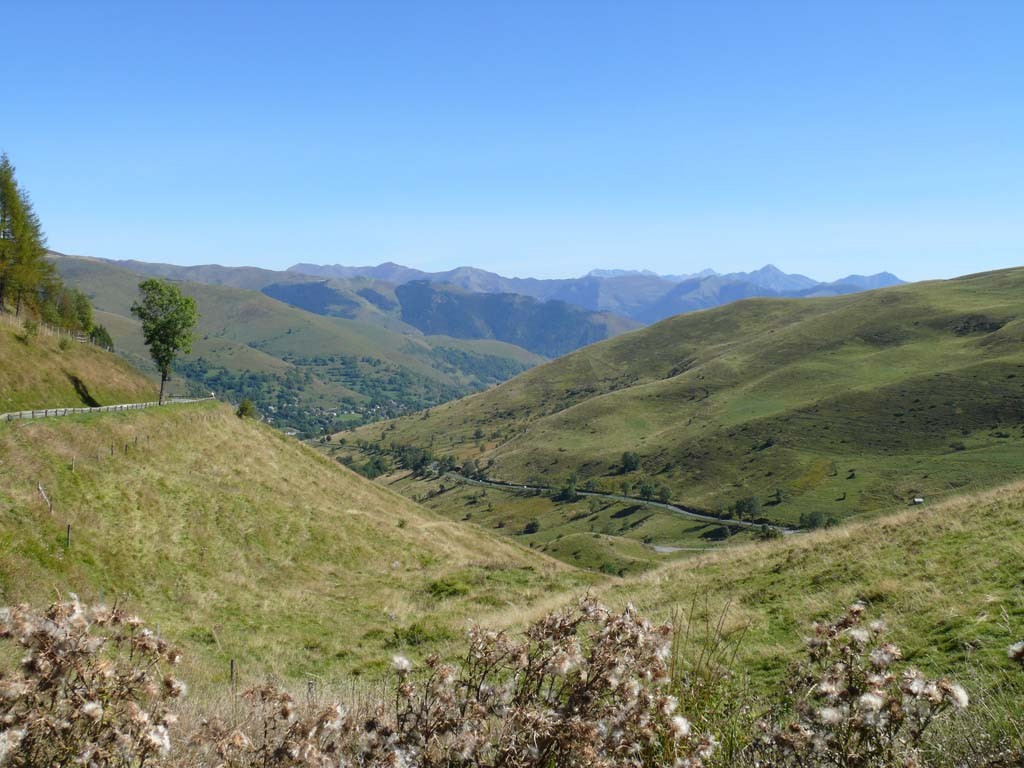 Pyrenees - Col de Peyresourde
Rally report.
The 2019 International Rally was held at Camping du Lac, Marciac in Gers, just North of the Pyrenees. This beautiful area is not one of 2000m peaks. Marciac is situated on the Boués, one of many river valleys in this area that run from south to north, eventually finishing in the Gironde. The ridges between the valleys are typically 40 -100m high and many are covered with extensive oak forests.
Undoubtedly it's one of the best areas in Europe for cycling. Traffic volumes are very low, there is no gravel and the area is one of the least windy in France. Many of the local towns and villages, including Marciac date back to the 13th century, constructed as fortified bastides. There are beautiful old buildings everywhere you go.
Louise Robinson (who owned the campsite with her husband Rob when we started rally discussions) - welcomed the club:
Bonjour and welcome to Camping du Lac, and Marciac.
Just a few words about the area.
Marciac was founded in1298 and is a "bastide" which means fortified town. In fact, rumour has it that when the Black Prince was crossing Gascony, destroying villages he stopped at Camping du Lac for a beer, so Marciac was saved !!!!! (Actually Marciac was attacked later on during the wars of religion.)
Marciac is also on the pilgrim route to Santiago in Spain. It was very big business and there were 3 monastries to cater for the great number of pilgrims. Today's big business is, of course, the Jazz festival. Jazz in Marciac is the biggest Jazz festival in Europe, lasting nearly 3 weeks and welcoming 200 000 visitors . The population of Marciac is 1300 !!!
Not to be missed is the lake 200 m from the campsite, easy to walk round and the market on a Wednesday morning.
However there are many beautiful villages in the Gers. For example :
Bassoues with its donjon (43 m high)
The tower of Termes d'Armagnac , with amazing views to the Pyrenees
Tillac , a tiny village of half-timbered houses (reminds me a bit of the shambles in York)
and Lupiac , the birthplace in 1613 of d'Artagnan famous Musketeer
I could continue, as there is a lot to see, but I hope over the coming week you will discover this fantastic area for yourselves, with its rolling hills, villages steeped in history and enjoy the great food and wine.
Rally Site

Camping du Lac is located just outside the ancient "bastide" or fortified town of Marciac, about 60 miles from Toulouse & the Atlantic coast and approximately 1 hour's drive from the spectacular Pyrenees mountains. Marciac holds an internationally renowned jazz festival every year in the first half of August.
Marciac itself is a short 800m cycle ride away with a good range of shops, a good sized supermarket, restaurants, a bank, pharmacy and post office, and has a regular Wednesday market in the town square. The Lac de Marciac is 300m from the campsite and has water activities.
The tranquil campsite is spread over 3 hectares of green, wooded land (plenty of shade). The site has 71 touring pitches, 50 of which have electricity. There are 21 tent only pitches on (low) hillside terraces. The facilities are modern and clean. There is a shop, bar/restaurant with nice terrace. There is also a children's playground and outdoor swimming pool.
Additionally, the campsite has a variety of accommodation available, from Lodge Cabins through to various sizes of modern mobile homes ranging 18 m2 to 32 m2. The mobile homes are very nicely appointed. The campsite website has full details including photos, layouts and details: Camping du Lac, rentals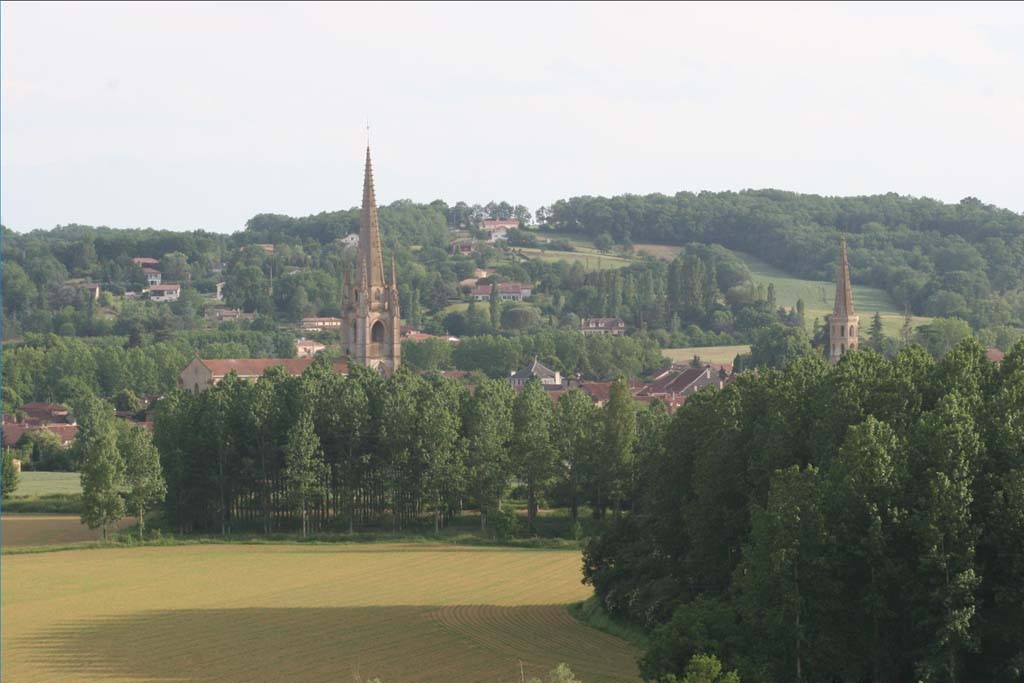 Rides
Roads alongside the rivers are usually reasonably flat, whilst those along the ridges undulate and generally afford some wonderful views. The routes have been planned to cross the ridges in the easiest places.
To the west of Marciac there is a large flat valley (no climbing!) that encompasses Rabastens-de-Bigorre, Vic-en-Bigorre, Maubourguet and up to Plaisance and Riscle. The routes make some use of this area and if you have transport and don't like hills you could take your cycles to any of the above towns for a pleasant and perfectly flat ride.
Each day there were three rides to choose from, the short rides were typically less than 30 miles trying to avoid too many hills, the medium rides up to around 45 miles and the long rides between 50 and 60 miles. Turn by turn instructions and gpx files for each route were available on the club website. For those that have not yet attended a Tandem Club rally, we do not go out as a large group. Instead we tend to set off in small groups, so as not to swamp the local roads. The rallies are very friendly - groups setting off will be happy to have extra tandems join them.
Entertainment.
On Saturday there were welcome drinks and canapes providing an opportunity to meet old friends and welcome newcomers.
On Sunday, for those who were up early, there was a mass photoshoot for the local press. Then the local cycling group, Cyclo Team Marciac, led a short ride up to Bassoues, for coffee and the Sunday market. The return route was along the top of the ridge and knobbly (Louise Robinson's description), finishing with a climb of Col de Marciac, before descending to the campsite.
Tuesday evening saw us eating Chicken and chips en-masse and (dad) dancing to a live group. Energetic dancing styles were on display despite having cycled for 3 days. Bruno and Renata (new camp site owners) and their staff kept us all fed and watered with good humour.
Wednesday morning saw Marciac market, and on Wednesday aftenoon many of us visited the Plaimont / St Mont vineyard. The guides informed and entertained us well whilst we ate and sampled the fine wines. We all seemed to find the wines good, as many bottles were bought at the end of the tour (someone dived in a little too early after knocking a lever on a large vat of wine whilst on the tour [Ian was closest, but denies it was him] ).
On Thursday, Cyclo Team Marciac (CTM) took some of us for another early lead ride. It was a lovely route, along quiet lanes to Plaisance, then up some excellent hills to Lupiac (birthplace of d'Artagnan). Whilst admiring the beautiful square, we enjoyed coffee and cake. Then on for a fast ridge ride towards Bassoues. Just before lunch we stopped at Domaine de Bilé, where we sampled Floc, the local aperitif. Several of us were keen to linger in the alcohol rich atmosphere of the cellar where the barrels were kept. Lunch at Bassoues was one of those joyful Tandem Club events. Everyone was in good spirits; chatting and laughing with fellow tandemists and CTM cyclists. Life doesn't get better than this! We enjoyed a fast descent to Marciac afterwards.
Thursday evening was Quiz Night.
Friday night saw the usual last night barbecue and presentations.
Overall the rally was voted a great success and thanks were given to all those who had contributed to the rides and programme of events.
Map showing the location of Camping du Lac
Terms and Conditions.
Booking confirmation:
Your booking is not confirmed until payment has been received in full and cleared which should be before the closing date for bookings. Dishonoured cheques will result in the cancellation of your booking.
Members Only:
Tandem Club Events are open to UK or overseas Tandem Club Members or, in the case of overseas people, members of the following organisations: "Tandem Club of America", "Tandem Club de France", "Tandem Club NL (Netherlands)", "Tandem ClubVlaanderen (Belgium)" and "Tandem-fahren.de (Germany)". You can join the Tandem Club using the forms on the TC website. Joining the TC (About 10 UKP per year).
Disclaimer:
If you participate in any ride or event organised by the Tandem Club you do so entirely at your own risk. The Club, its officers and ride organisers accept no responsibility for loss, damage to property, accident, injury or death, that may occur, however caused, whether by negligence, deliberate act or otherwise.
Cancellations and refunds.
The rally fee will not be refunded after the closing date. Refund of other components will depend on what the Club can recover from the campsite and/or other suppliers. Members may wish to consider taking out Holiday Insurance to cover losses the Club cannot refund.
Photographs taken at the event may be published on the Tandem Club Website, The Tandem Club Facebook pages and The Tandem Club Journal