Wanted
Things wanted.
To add a response or post a new message you need to have an account and be logged in. You can get emails sent to you by enabling the Send Forum Emails tick box in your user preferences. Note you need to login to the website to add replies. See our help information
here
for more information.
You can add to this discussion using the entry box at the bottom of this page, when logged in.
Login
looking for Circe Helios (ideally) or another tandem suitable for 8 year old stoker
Duncan Greig
2019-07-01 09:20:25
I'm looking for Circe Helios (ideally) or another tandem suitable for 8 year old stoker. We live in central London, and currently use a Follow-Me-Tandem to join her Islabike to my bike, but my daughter is outgrowing this setup, so we want to move up to the real thing. The small wheels of the Circe appeal for manuverability in traffic, but whatever we get, it needs good brakes!
Alistair Skinner
2019-07-20 12:40:22
Hi Duncan We have a Circe Helios for sale fitted with 11 speed Alfine hub, front disc brake rack and mudguards. We bought the tandem new 2 years ago to go on the back of our camper van, the van is now sold and we have bought a Co Motion tandem which is why the Circe is up for sale. Its only done 500km and is in very good condition, the only slight hiccup is we live in France, but I can get it delivered to the UK this month. Please let me know if you are interested.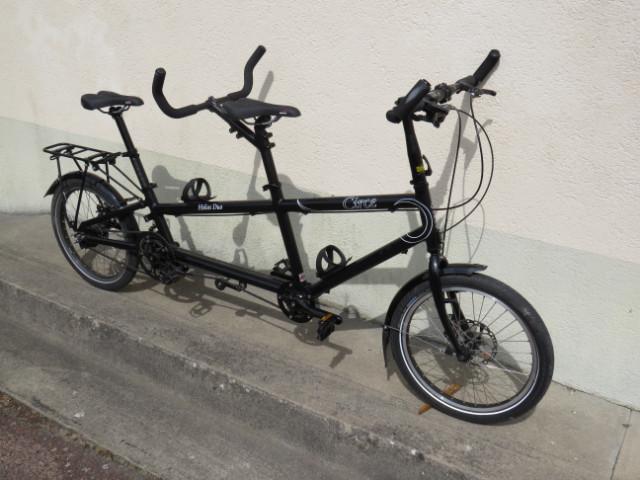 Jenny
2019-07-30 17:28:09
Hi Duncan,
We are selling our Circe Helios too. I bought it when the children were little to use on the commute to school. The children are older now and enjoy riding solo, so with regret the Circe is up for sale to make space in the garage. We are selling it along with the Pendle Tandem rack for £700. It is currently in my parents garage in nr Bristol. Let me know if you are interested.
Jenny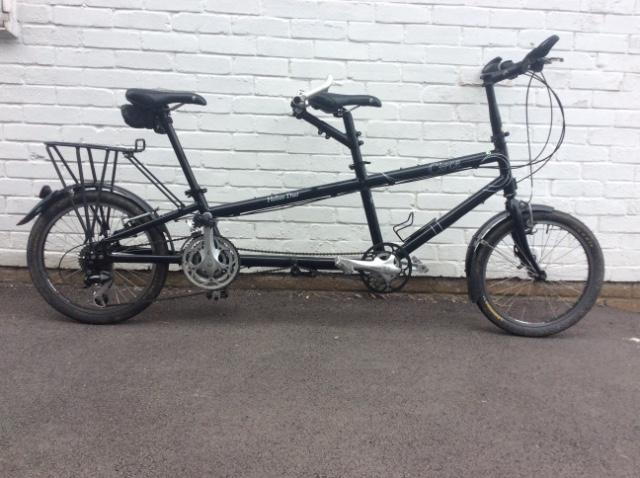 adam robinson
2019-07-30 21:35:35
Hi Jenny,
If Duncan doesn't take your helios I'd be interested in it. I'm after a bike that would accommodate either my wife or me as pilot (~10 inch height difference) with my 6 year old son on the back and daughter in a bike seat - it looks like the helios will do that.
Thanks
Adam
adam robinson
2019-07-30 23:00:01
Sounds perfect! I don't want to take your bike from Duncan's wanted ad if he's keen though - shall we give him a chance to respond?
I'm in Cambridge so collection may be tricky, but we'll be staying in Bristol for a couple of days on the way home from a holiday in Cornwall at the end of August (we used to live in Bristol and are visiting friends) so could collect then if it's still available.
Adam
Jenny
2019-07-31 06:16:40
Perfect.
It's even easier to pick up if your coming up from Cornwall to. We're just 5minutes from junction 19 of the M5(technically not Bristol ).
Take Care and have a fabulous holiday in Cornwall.
Jenny
adam robinson
2019-08-01 17:59:09
Jenny, do you have an email I can get in touch with to dicuss the bike?
Adam
Jenny
2019-08-05 21:22:32
Hi Adam,
Sorry we went away for a few days. I left technology behind.
My email is Jenny.mander1@outlook.com