Wanted
Things wanted.
To add a response or post a new message you need to have an account and be logged in. You can get emails sent to you by enabling the Send Forum Emails tick box in your user preferences. Note you need to login to the website to add replies. See our help information
here
for more information.
You can add to this discussion topic using the entry box at the bottom of this page, when logged in.
Login
Wanted - Small tandem with drop bars
Adam Kirk
2018-08-15 19:21:40
Wanted please. A small tandem to suit couple who are 5ft 4.
Drop bars, modern. Been looking for a long time and not a lot comes up with frame size to suit. Thank you for looking
Adam
Philip Gray
2018-08-16 10:24:08
I have a lightly used Orbit twin 26 tandem that would probably fit you
Small 19/15" (center-to-top)
Shimano Sora (F) Deore (R)
24 speed (3x8)
26 x 1.75" wheels with Schwalbe Marathon Slick tyres
Bar end shifters
Avid 3 F&R V brakes Dia Compe levers
Additional RST rear disc brake operated by stoker
Suspension rear seatpost
Comes with F&R racks and chromeplastic mudguards (not currenly fitted)
Supplied without pedals

Mechanically this is a very good lightly used tandem
there are however a few storage marks (too many bikes!)
If you are interested let me know what your normal seat to peddle hight(s) are and I'll see if it could be set up that way
Phil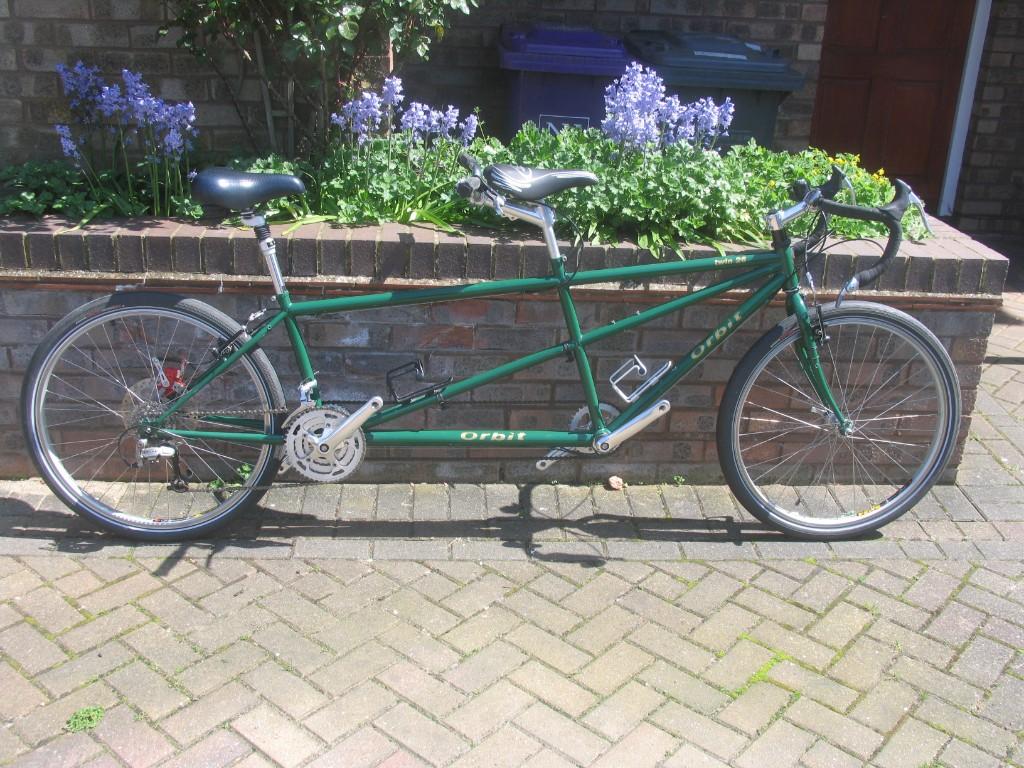 2018-09-28 10:14:50
Hi Adam
We have a 2009 built Landescape. M/S frame custom built to our spec by Peter Bird at Jackfield Ironbridge. Azores Red. Barely used, on holidays in uk once a year. My husband and I are same height as you! Rim size 700c. Carbon Forks. Aluminium front/rear stems. Synergy chainset. Shimano cassette. Shimano Deore/ Campag Veloce mixed group set Gears. Have just joined this group. Selling purely because we just aren't using it these days - other hobbies have taken over. More specific info if you are interested and photos.
Gaynor
2018-09-28 18:32:39
Ok Adam - will do. Can't take any photos tonight but will do over week end. Kind Regards Gaynor
2018-09-29 13:06:18
Hi Adam - have emailed you.
Adam Kirk
2018-09-30 08:24:32
I have now got a tandem. Thanks for your help
2018-10-06 12:11:12
Landscape is sold now - thank you
2018-10-06 12:11:12
Landscape is sold now - thank you