Discussions
Discussion of anything related to Tandems. Opinions expressed on this discussion board are those of the contributors and not necessarily those of the Tandem Club. Postings or extracts may be published in the Tandem Club Journal.
To add a response or post a new message you need to have an account and be logged in. You can get emails sent to you by enabling the Send Forum Emails tick box in your user preferences. Note you need to login to the website to add replies. See our help information
here
for more information.
You can add to this discussion using the entry box at the bottom of this page, when logged in.
Login
Getting a tandem to Greece
Graham Capper
2019-10-04 16:22:42
We'd like to take our tandem on a self-organised bike + ferry tour of Greek islands in early Spring 2020, but we've never flown with it. Our bike (like most members', I'm sure) is very precious to us and the holiday would be severely impacted if it were damaged in transit.
Should it fly with us to Athens or should we ship or courier it ahead? If yes to either, how?
We have a Thorn, with a Rohloff hub, full mudguards and pannier racks and S&S couplings which split the bike just in front of the pilot's seat post. I can't see how it can be packed small enough for the standard courier limit of 130x90x30, but surely windsurfers etc must have bigger packing sizes?
Any ideas welcome, especially from those with direct experience - good or bad - of flying within Europe with tandem, or of shipping/using courier services. Thanks
Graham
Chris Lee
2019-10-05 16:04:29
We've flown with EasyJet and Jet2 in Europe without any problems we used to pack the tandem (a Dawes Discovery Twin, no couplings) in a big bag padded with cardboard and was probably no longer than a surfboard once the wheels and racks were removed and placed alongside the frame, no one has questioned the size at check in, we just tell them it's a bike.
More recently we've been packing the tandem in cardboard bike boxes from a bike shop, it takes one full box + about 12 inches of a second box taped to the end to fit it in (with wheels and racks remove as above). We did have a big green bag to put the box in, but have since lost this and just wrap the box in cling wrap.
After bending a chainring on one flight I now remove these and the disk brake rotors and bundle them al together safely.
If you search the discussion board for 'flying' there's a whole load of posts with useful information.
https://tandem-club.org.uk/forum/discussions?search=Flying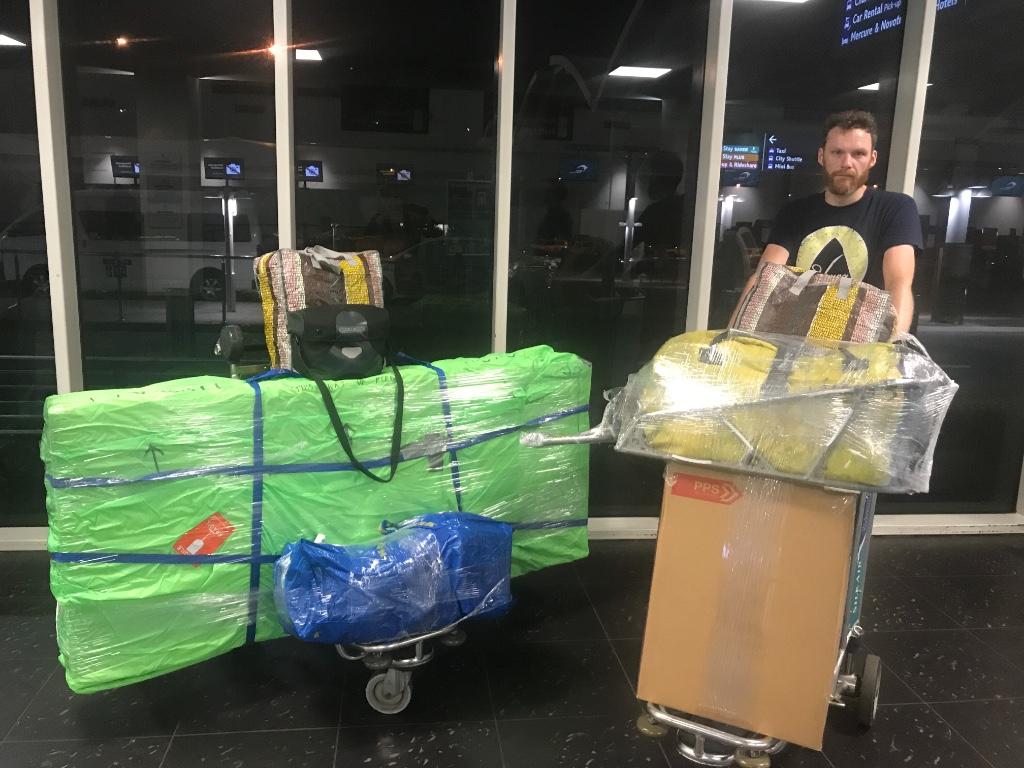 Andrew Skelton
2019-11-14 13:57:02
We have flown with our tandem on three occasions with mixed results. On the first occasion we flew with Lufthansa from Heathrow to Frankfurt. Lufthansa wanted the bike whole and unboxed, this was a disaster as the bike suffered at the hands of baggage handlers with the front wheel forced out of the forks, a pedal broken and the frame badly dented. On two subsequent occasions we have flown the bike home, once with Wizz Air from Bucharest and once with Pegasus from Istanbul. Out tandem is also a Thorn with S&S couplings equipped as yours. We split it and scrounged a couple of bike boxes from a local bike shop on both occasions and then found plenty of soft packaging. This worked well with the tandem travelling safely but it does require a day before flying to get packed up. We contacted local bike shops after a bit of internet research on both occasions to make sure boxes would be available. Finally, we crossed from mainland Greece to Turkey in 2018 visiting 8 islands, I hope you enjoy your trip as much as we did.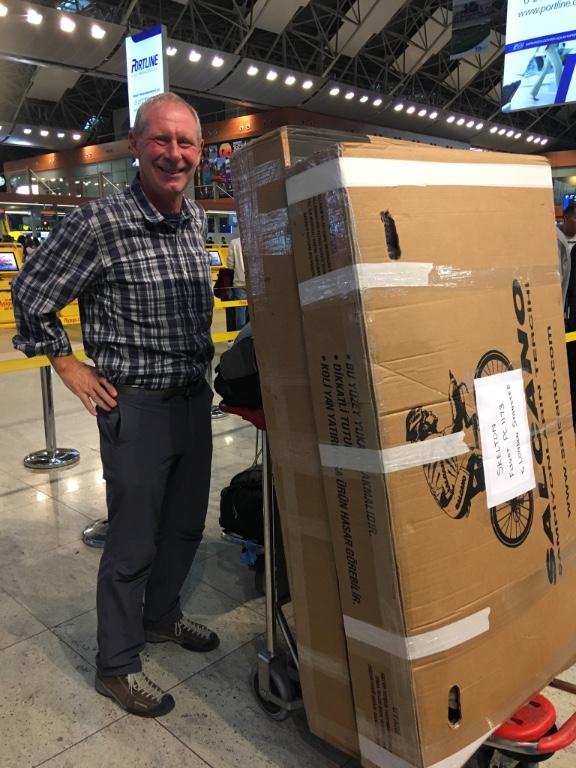 Carl Mattson
2019-11-15 18:44:23
S&S machine in the USA makes the hard side travel cases for your Tandems that have 26" wheels. 26X26X8" travels as a regular case without any extra charges.