For Sale: Cannondale mountain tandem - excellent condition
By: Chris Lewis/br>Email: chris@lewisinsight.com/br>Telephone: 07824 360747/br>Location: West London (Chiswick)/br>Listing ends on: Saturday 15th October 2022/br>Price: £950/br>
A very well maintained black medium sized Cannondale mountain bike tandem, approximately 8 years old with moderate mileage.

Details
Frame Back crank center to top tube 41cm
Front crank Centre to top tube 47cm
Front crank to top of handle bars 88cm

Rims. Sunrims Rhinolite
Hubs. Rear DT Swiss. Front Shimano
Triple Chainring
Cassette. 9 speed
Pedal flat on the rear and reversible mtb/flat on the front
Shifters and mech's Shimano XT throughout
Brakes - Magura hydraulic
Rear carrier
Mud guards

Current captain 6'3" and stoker 5' 9". This is the maximum height for the captain.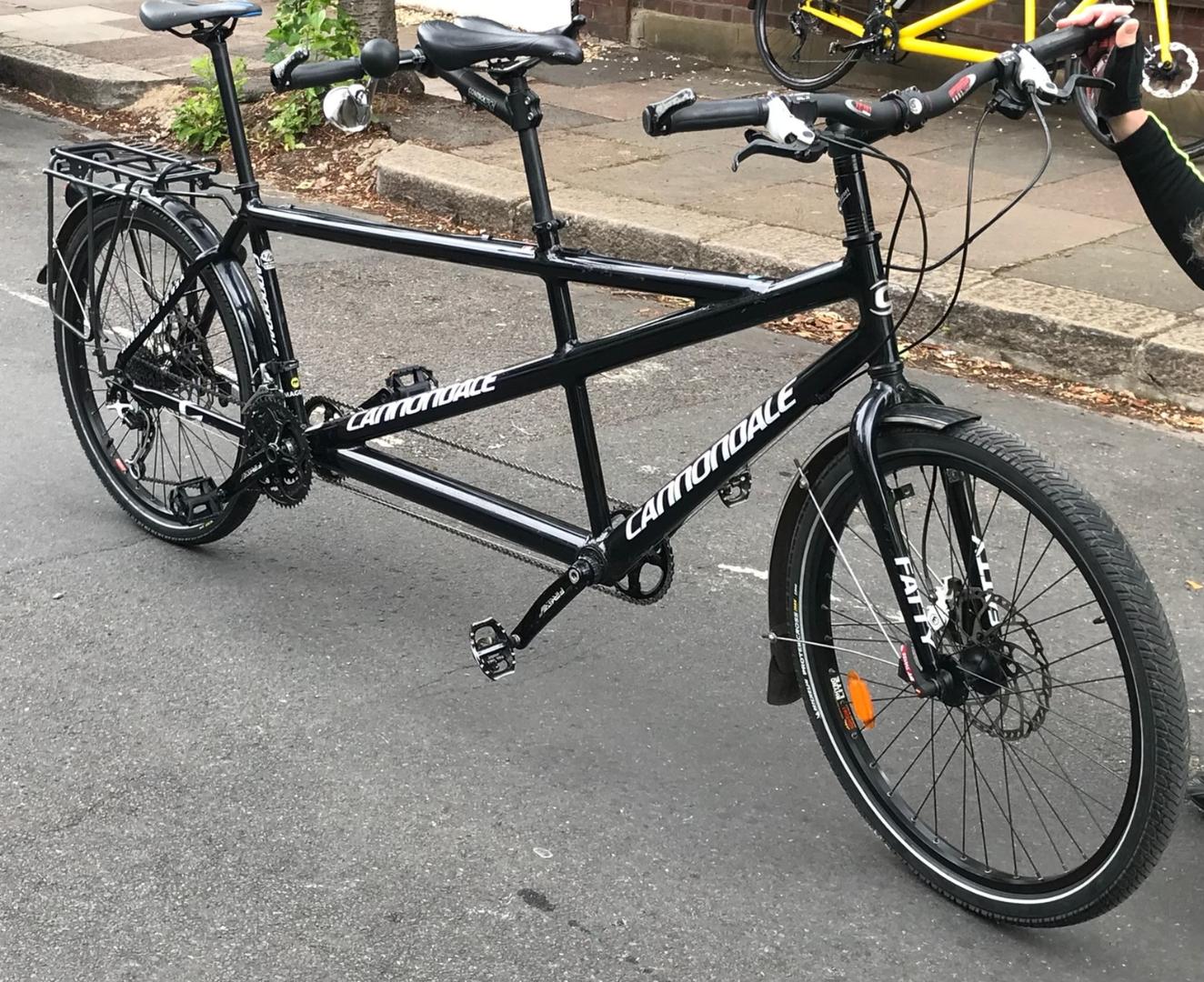 Show all items for sale