For Sale: PAIR of Mercian tandems - May be sold Separately.
By: Pete Davies/br>Email: shelton_davies@yahoo.com/br>Telephone: 07944601671/br>Location: Bristol/br>Listing ends on: Wednesday 14th September 2022/br>Price: £1500/br>
Fantastic for partners/family of 4 cycling - sociable, share the effort and as fast as two sets of legs want to go!
SPECS
Larger Mercian Tandem (Red)
Reynolds 531 Frame, front down tube 24.5", rear down tube 20.5".
Campagnolo Daytona/Shimano Deore groupset
Stronglite/Sugino XD chain set,
Shimano RX Caliper rim and Arai drag brakes,
Brooks Flyer S and Specialised Geometry saddles,
Mavic rims,
700x25c Panaracer Pasela tyres,
SKS mudguards,
Blackburn rack,
Bike computers front and rear.
Smaller Mercian Tandem (Gold)
Reynolds 531 Frame - front down tube 22", rear down tube 19.5",
Shimano Ultegra/Dura Ace groupset,
Stronglight chain set,
Shimano/Suntour Cantilever rim brakes with cross top levers,
Body Geometry saddle,
Mavic rims,
700x28c Panaracer Pasela tyres
SKS mudguards
Both bikes in good mechanical condition. Buy together £1500 or £800 each. Buyer collects.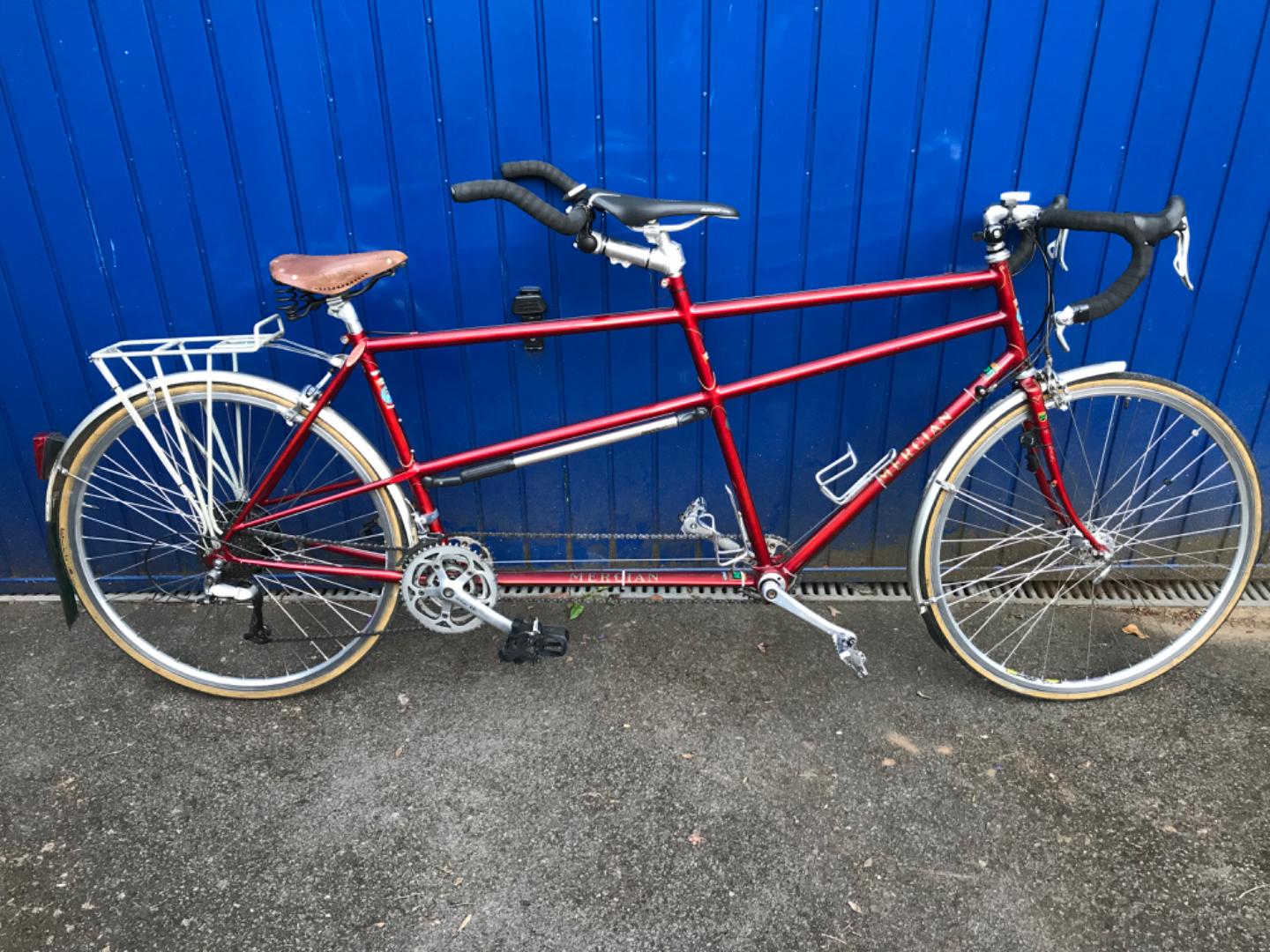 Show all items for sale