For Sale: Orbit Routier Pro
By: Suzanne Bentley/br>Email: Suzieandphilip@gmail.com/br>Telephone: 01978 853582/br>Location: Wrexham /br>Listing ends on: Tuesday 27th July 2021/br>Price: £1450/br>
Bought from J D Tandems November 2013 for £2,390 selling because of bereavement. Good condition - just a few small scratches to paintwork.
27 speed front pedals are ergon.
My husband was 5' 8" - I am 5' 4" ( was the stoker) the stoker riding position can be quite upright if desired.
The bike has been back to J D Tandems at least twice for routine servicing. I can give more details.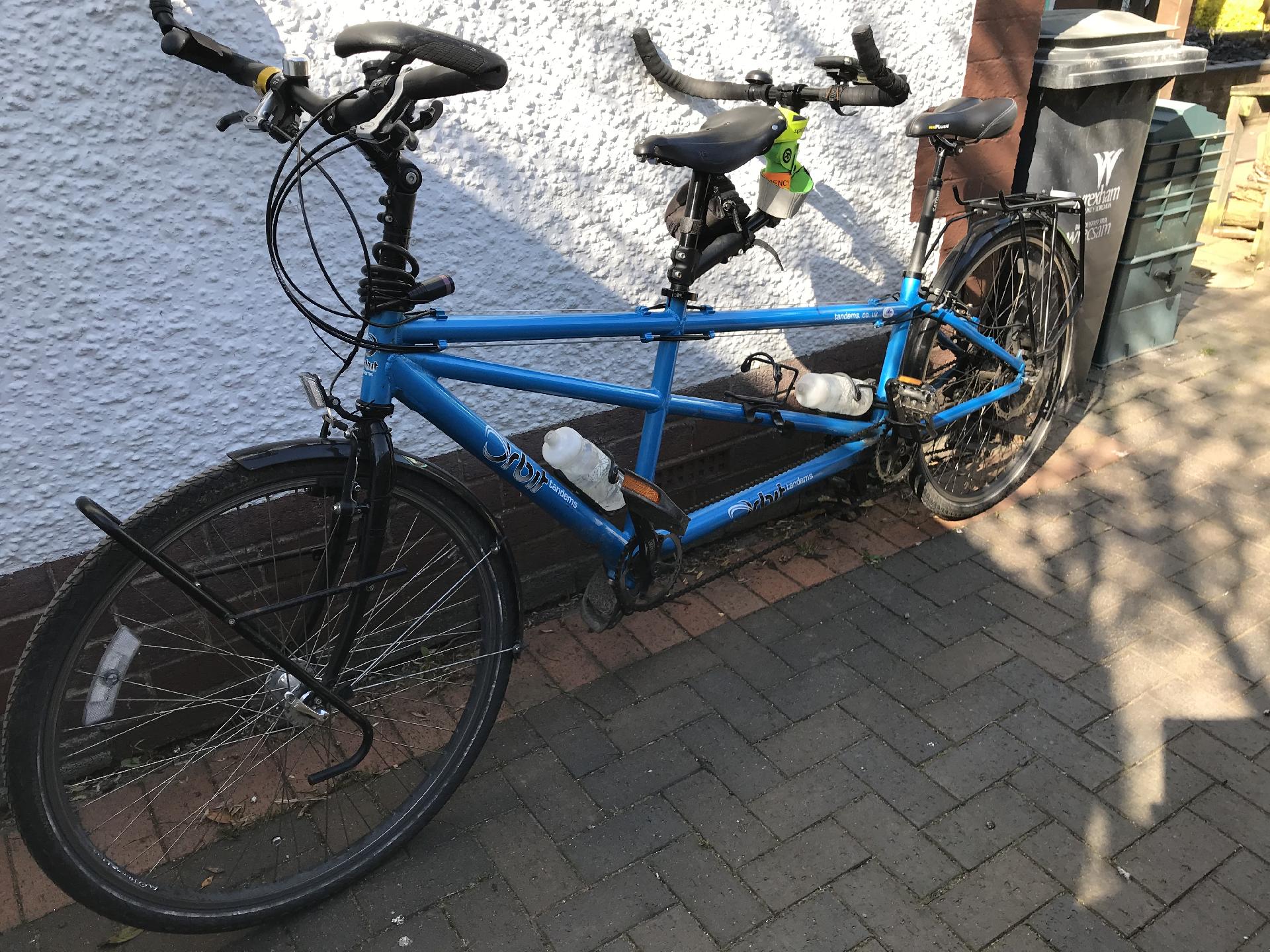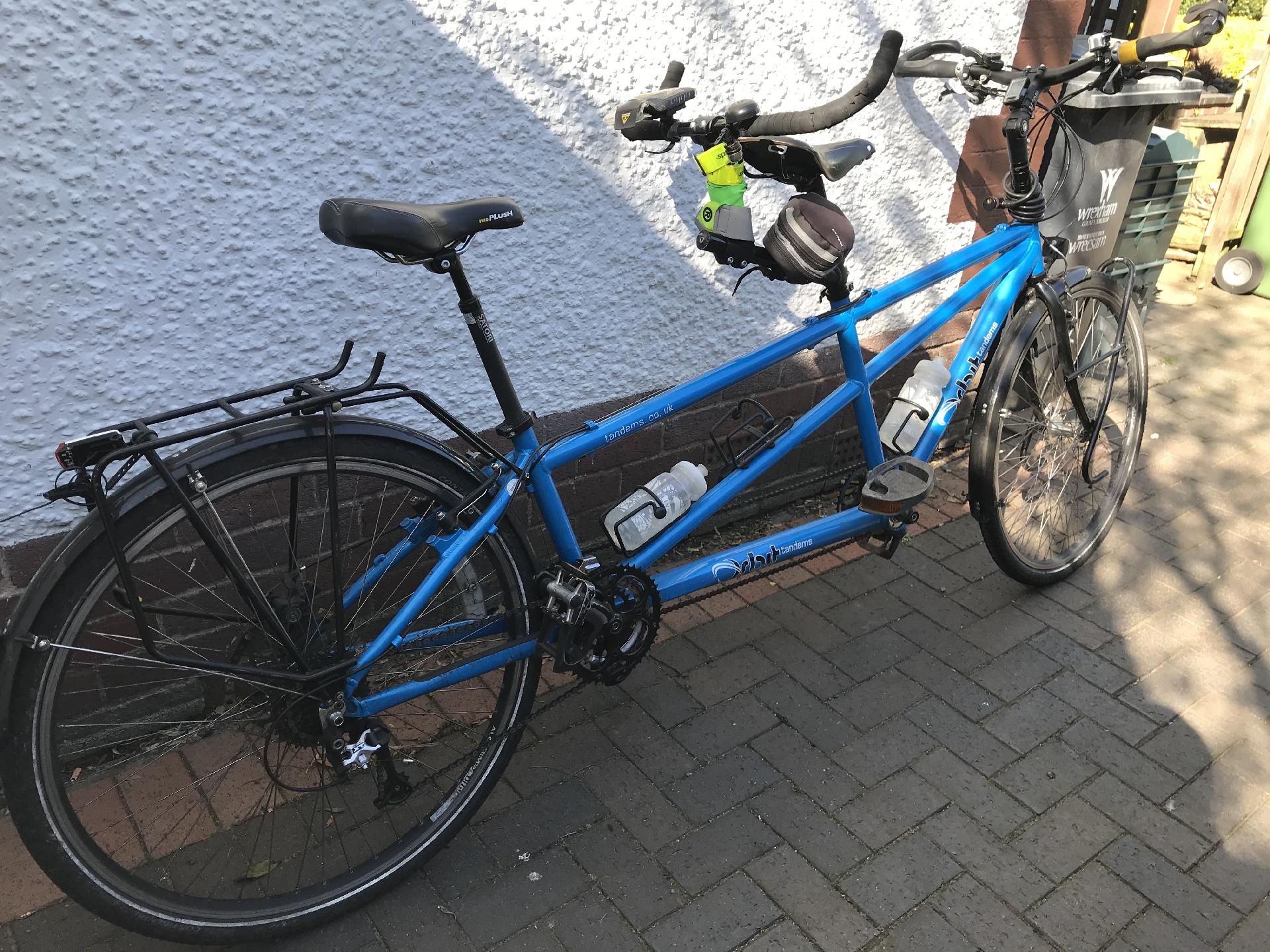 Show all items for sale