View Item
Ian and Lisa Warren
2022-05-16 13:52:03
Taunton
May 2022 Report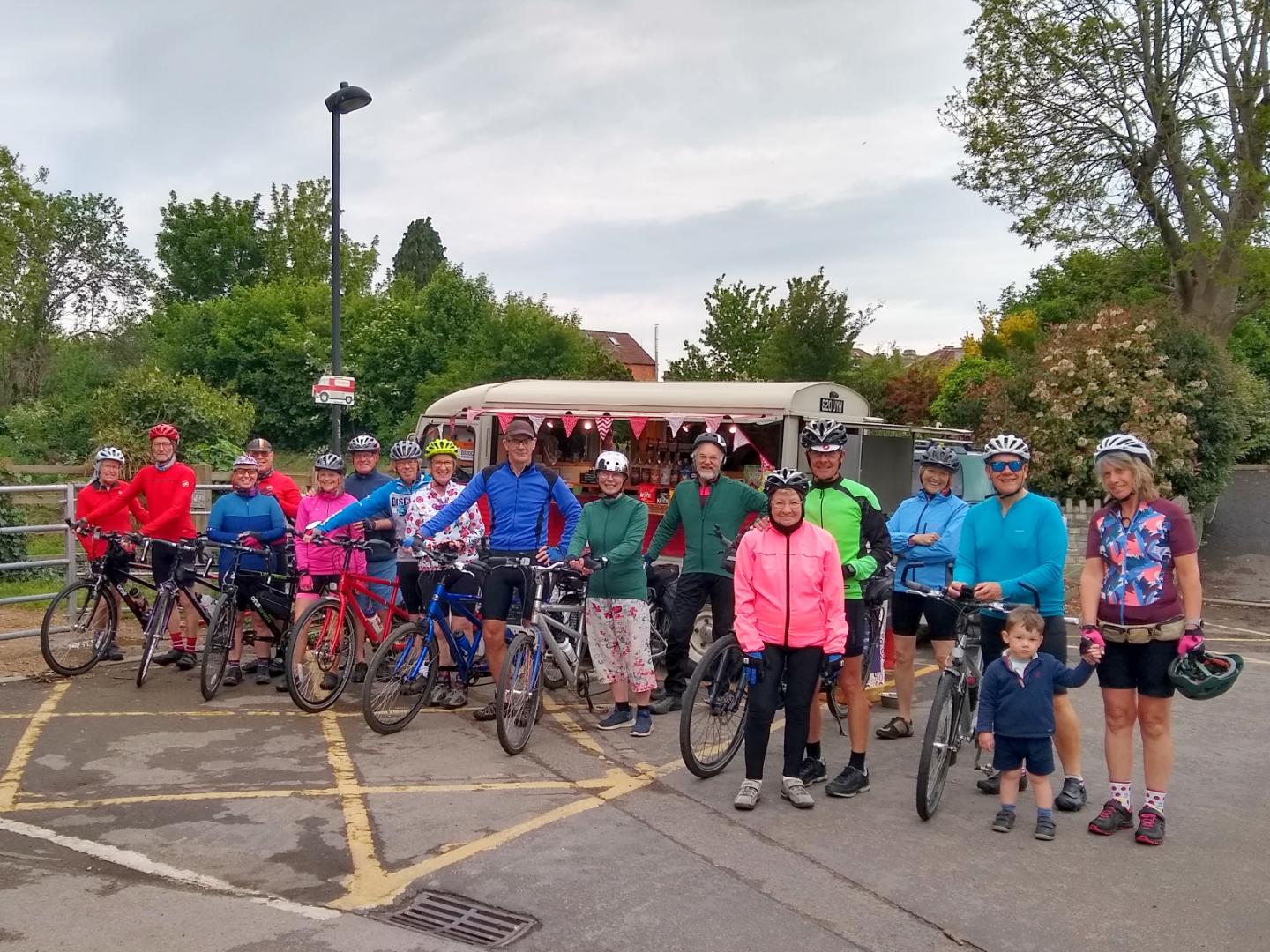 Eight tandems met in Cocklemoor car park in Langport on Sunday 15th May, 8 couples but the numbers were increased by one with Anita and Andy's grandson George looking very comfortable in a rather stylish child seat. We were all set for a 30mile ride with a cafe stop followed by a pleasant post ride picnic by the River Parrett. Ah well the best laid plans and all that…
The weather was overcast as we set off through the town and along some quiet lanes to Burrowbridge. As we headed towards Westonzoyland the traffic was busier as there was a Steam Rally at the Pumping Station. It gave us a chance to admire some vintage vehicles and we were soon back on the quieter roads towards Aller. At this point the sun started to peep out and it was all looking good as we pulled into the Bere Cider Farm cafe.
Everyone enjoyed some lovely cakes and scones and some (no names) even enjoyed a glass of the local cider. A quick check of the weather app brought bad news though - heavy rain was forecast for the rest of the afternoon! It was decided to cut the ride short and head back to Langport - the first drops of rain appeared as we left the cafe. It was a damp 3 miles back to our vehicles but that was nothing compared to the storm that hit as we drove home - the decision to curtail the ride was certainly justified.
I think we can put this in the "unfinished business" tray and hopefully we can try again next year with better weather.
Len & Gill Hampson