View Item
Ian and Lisa Warren
2021-11-16 11:46:11
Taunton
November 2021 Report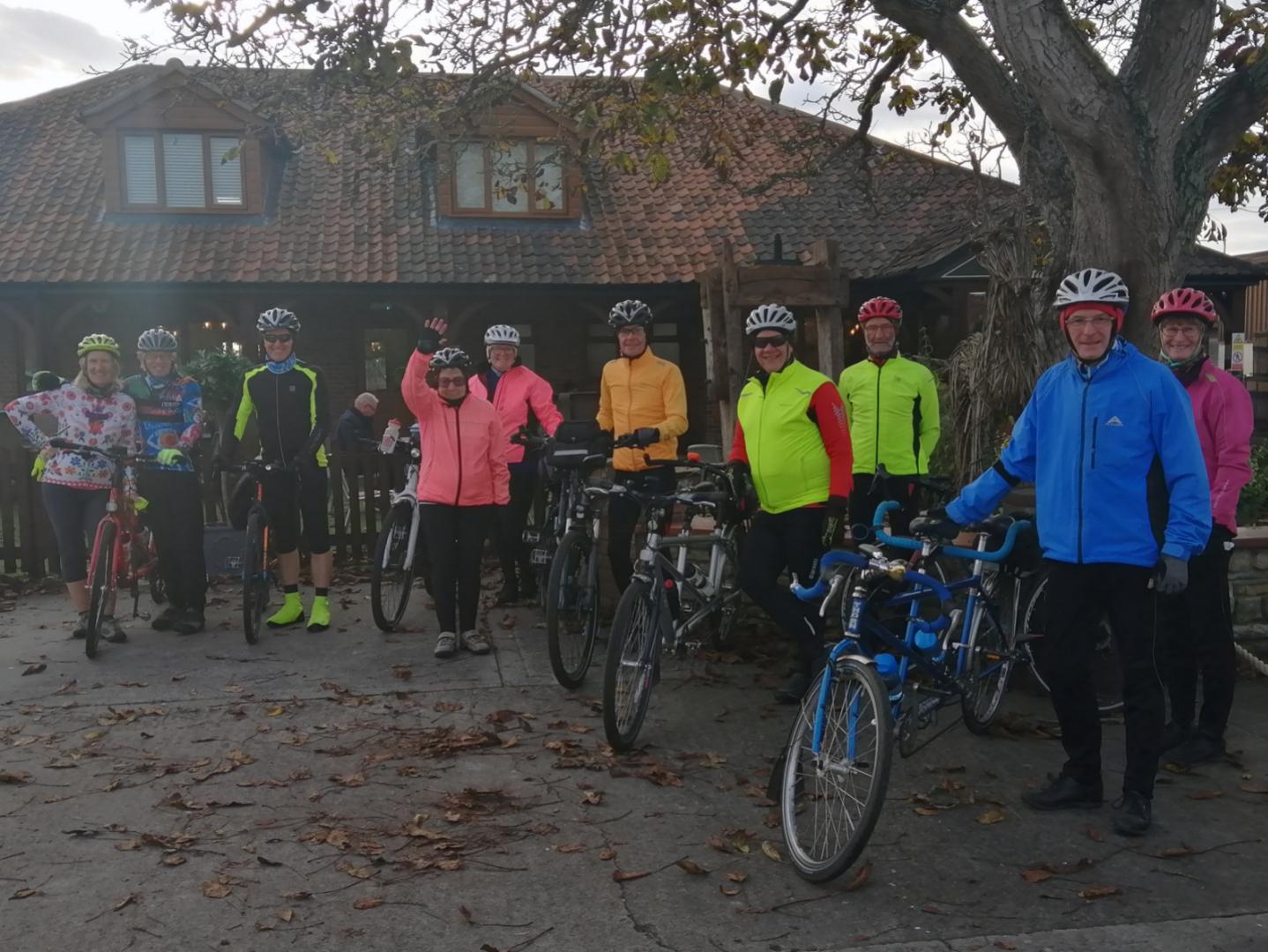 A mixture of tandems and solos met at the Avalon Marshes Hub for coffee and bacon sandwiches on a fine November morning before a 30 mile meander around the Somerset Levels and Polden Chain.
Because the levels can be wet and muddy at this time of year, Rex rode the route the day before to check.
Upon arriving at the Shapwick Church turning, our memory was jogged about Remembrance Sunday. We cycled to the next village – Catcott and reached the war Memorial at 10.55 to pay our respects at the given hour.
We zig zagged across the levels spotting plenty of birdlife and passing the main pumping station on the Polden Levels called Gold Corner. We were amazed as Malcolm pointed out the sign recording the level of the highest spring tide on the side of this building.
We made steady progress to arrive at the allotted time for Rich's Cider Farm and a fulsome lunch.
It was a gentle ride back on full tummies to the Hub.
Special thanks go to Malcolm for plotting the route on gpx, Garmin for us.