View Item
Peter Weeks
2021-10-28 08:29:57
TandemClub
Chair's piece in full - cut off in Journal!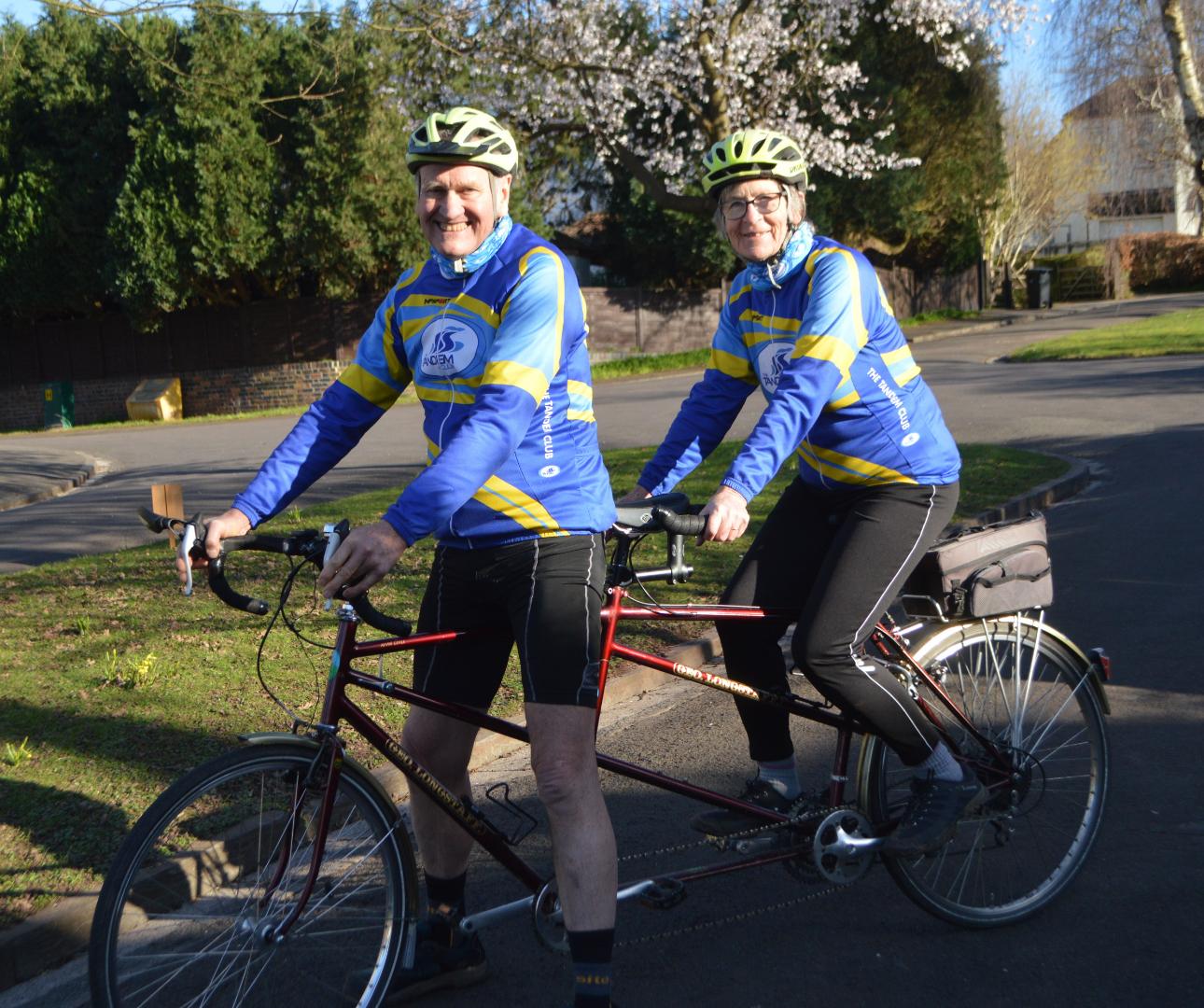 FROM THE CHAIR
It was a great rally at Nottingham wasn't it? A wide choice of routes through lovely countryside; an interesting city to explore; the mass start of 90+ tandems around the National Watersports lake in the sunshine; cream teas and prosecco. Even the local BBC and Radio Nottingham came along to find out about the magic appeal of tandems. And how nice to meet up with friends again and ride together after what seems like a long two years. Phil and Julie Harmer and Colin and Rosy Gray organised it all. Thanks for a wonderful week.
As I mentioned last time, plans are under way for a full programme of rallies in 2022 including of course the National Rally at Corsham, Wilts, 28 May – 4 June, when we will celebrate the Club's 50th anniversary. Please keep Wed 1 June 2022 free. All Members of the Club will be invited to the Club birthday party that afternoon when we hope to have a large turnout to mark the occasion.
If you have been following the history of the Club in recent issues you will be aware of the wide variety of activities that Club Members get up to. Many of these have been organised by Members rather than official Club activities. I sometimes think of the Club as being a kind of umbrella group covering all tandemists whatever their interests. An example is the Club birthday ride that Jonathan and Tessa Cox organised recently at Charlbury, 50 years since 9 Oct 1971, starting and finishing where it all began.
If you are a longstanding Member and you have any old tandem stories or photos, do please send them in to the Editor and/or post them on the website. We all enjoy looking back and learning about the history of the Club.
With the easing of the Covid restrictions, it's great to see local Group rides going on again in many areas of the country. Few cycling clubs have a strong regional structure as we do, and local Groups in my view are an important benefit of membership. If your tandem is pining for a ride in company then check to see what your local Group is up to!
Looking ahead, at the Club AGM at Easter next year we will need some new people to fill positions coming vacant on the Committee:
- Club Secretary
- Regional Officer Co-Ordinator
- Technical Adviser
- Sales Officer (Technical and Non-technical Sales)
- Web Content Editor
If you can do one of these roles and you care about the Club please contact me. A younger Member comfortable with the web and social media? Looking to build your CV in marketing? Coming up to or recently retired? None of these roles are demanding or time-consuming. They all have a job description and I can help you learn the ropes. Please do give this some thought. We need more volunteers to help run the Club and in particular I would love to see some newer Members on the Committee.
You may remember that, about a year ago, the Club sought the views of Members for a submission to a government consultation on the Highway Code on behalf of all tandemists. In July the government published its response setting out a number of proposed changes. Important ones for us are:
introducing a hierarchy of road users so those road users who can do the greatest harm have the greatest responsibility to reduce the danger they may pose to others

guidance on safe passing distances and speeds

when overtaking cyclists

Ensuring that cyclists have priority at junctions when travelling straight ahead.
There are several other changes proposed to the "Rules for cyclists" chapter in the Highway Code, and also some changes for other road users when they meet or pass cyclists. (For example, the so-called "Dutch Reach" to look behind when opening a car door.) We made a few tandem-specific suggestions but these have not been taken up in the response. Nevertheless I believe the Club should support the changes and encourage the government to implement them.
Finally, as always, a warm welcome to all new Members of the Club. Contact your local Regional Organiser and suggest your favourite local ride. Stories and photos are welcome on the Club website and Facebook Group and here in the Journal. Experts or beginners, whatever kind of tandeming you do or wherever you live, we want to hear from you.
If you have questions, suggestions or comments on any aspect of the Club you can reach me at chair@tandem-club.org.uk
Stay safe and happy tandeming.
Peter Weeks, Chair