View Item
Ian and Lisa Warren
2020-08-02 18:00:35
Taunton
July 2020 Report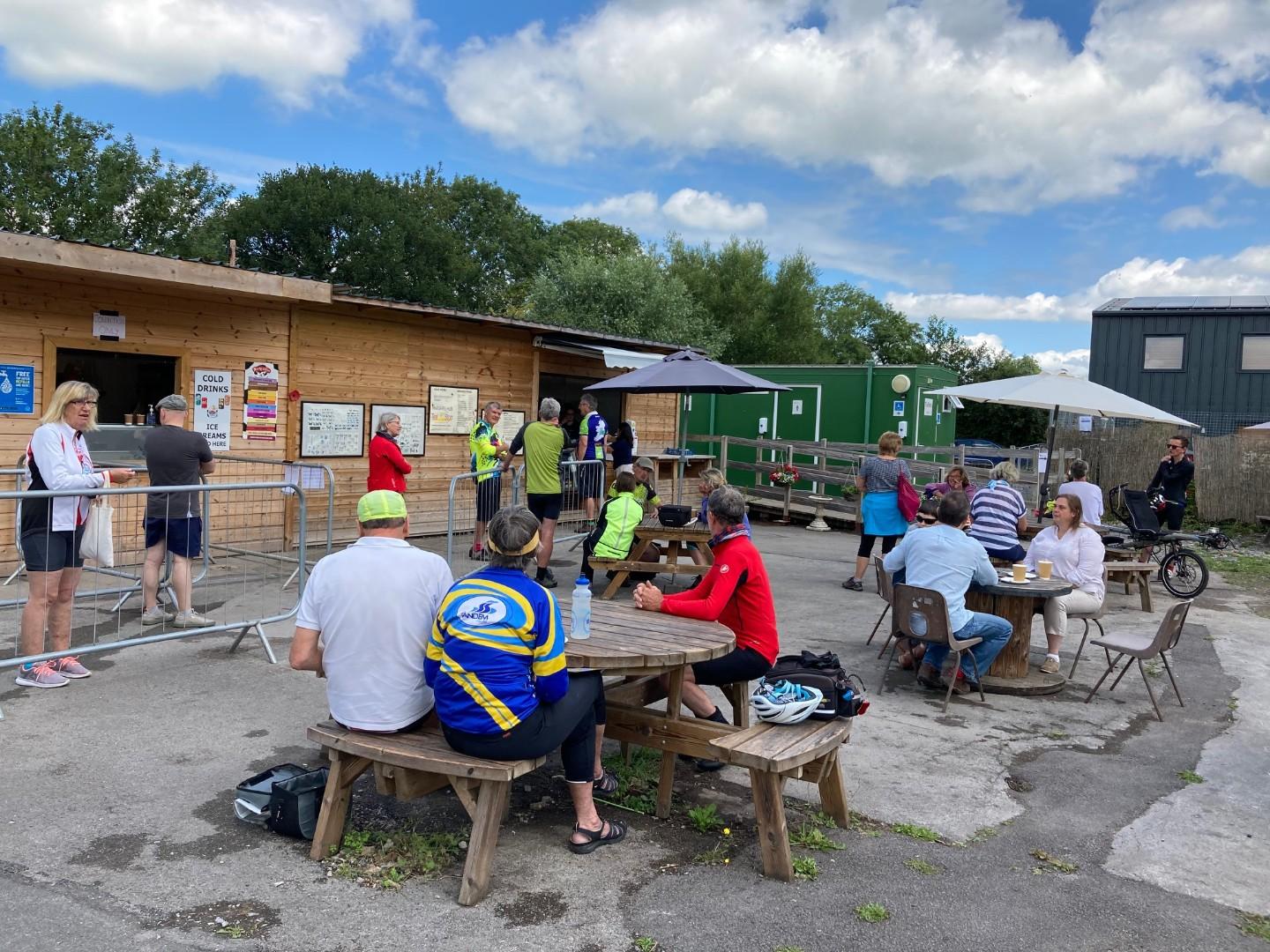 19th July – socially distanced group tandem ride!
This was our first group ride since the beginning of the New Year and with some restrictions lifted we decided to try out something new.
We would need to socially distance, only 6 people in a group, this meant putting cyclists into pods and sending them off at intervals – no catching up and chatting! A maximum of 12 tandem places were offered for our trial ride.
Maps were issued and leaders for each pod were sure they knew the route which took riders through nature reserves and moors on the Somerset levels.
It was a beautiful day and the reserves and moors looked their summer best. Some riders were pleased with the flat ride, there were wildlife photo opportunities and time to walk the bumpy bits and share news.
The pods worked well, thanks to our guides Malcolm, Isaac and Alex.
We used the Avalon Marshes Centre as our base where we could park, use the facilities and enjoy the café which was well set up with a one way system and tables spread out in the open air to accommodate our social distancing.
Though our group has been in contact on Zoom doing quizzes and Bingo it was refreshing to catch up in person finding out how we spent our time in lock down and speculate on the future. We had 9 tandems and three solos and welcomed new members Nic and Jane.
We enjoyed showing off our corner of Somerset – 'the north levels' recently featured on the One Show. There was plenty of information on the area available from the Avalon Marshes representative which may encourage some of us back for a spot of bird watching. In the mean time we were treated to a bee swarm at the information point!
As a trial ride the pods worked well, looking to the future we will need to brush up on our map reading skills as we set the pattern for further meetings.
Rex and Hannah Whitcombe