View Item
Ian and Lisa Warren
2020-06-29 11:24:48
Taunton
June 2020 Report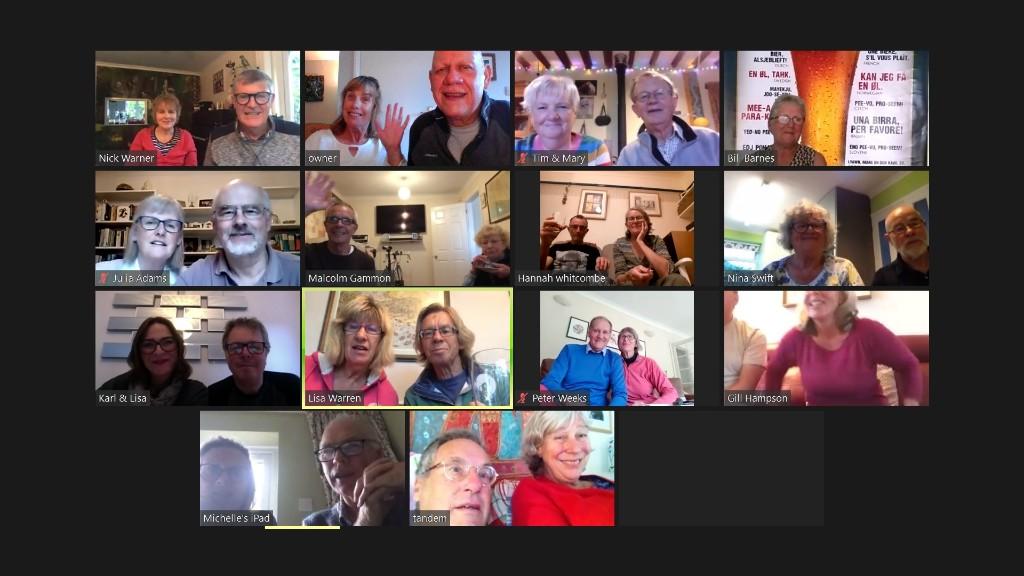 Round 4 of the now regular two weekly Zoom virtual quiz night for the Taunton Group saw 14 couples arrive and a move away from the regular quiz format. Organised by Malcolm & Grace it was eyes down for our first Bingo night, all the Bingo cards were emailed out in advance and we played two exciting games. From the outset it was clear we had some hardened Bingo regulars keen to show their expertise, others however were completely new to the game and took some while to grasp the concept with questions like "what do we do with the blank squares"…………. All this was put to one side once the games got underway with everyone remaining very focused and surprisingly quiet as they all concentrated on crossing their numbers off.
Two games proceeded with a line then a full house in each game and a coffee break in between. Winners were Gill & Nick in the first game and Karl & Ian in the second. Huge cash prizes were awarded (chocolate 10 pence pieces) which unsurprisingly are still awaiting to be claimed.
Everyone is now waiting with anticipation to see what the next quiz night brings as James and Liz promise to conjure up something a little different.