View Item
Ian and Lisa Warren
2020-05-09 11:32:00
Taunton
May 2020 Report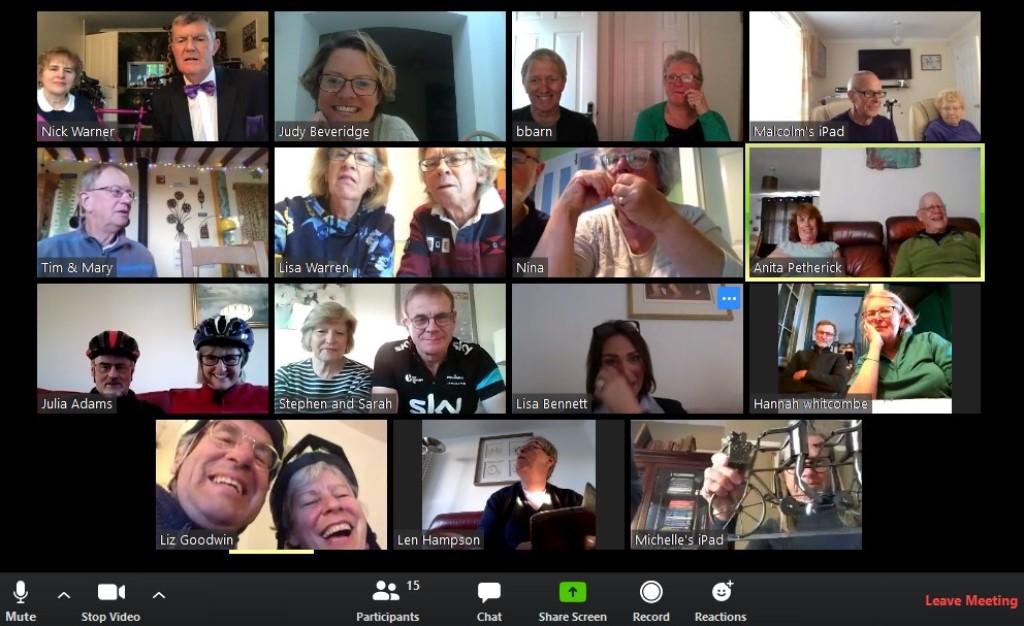 The Taunton group is widely spread, some live in deepest Devon and others near Street and Weston super mare. We missed riding tandems as a group but we could get together on Zoom. Nick and Rachel invited us to join them for an evening of intelligent questions, less intelligent answers and a bit of banter. Maybe even a song. We are not great on the old internet technical stuff but some were members of Zoom and had managed to set up some successful small meetings before. I guess many of you are familiar with it: when it works - it works well.
Many people offered to supply questions. There were seven rounds of ten questions; topics were varied from local geography to music, general knowledge and of course cycling. Scores were unimportant. When marking the quiz, double points and bonus points were awarded willy nilly. There was bound to be a virtual prize but the winner was unknown and unimportant.
We weren't sure of the dress code: some wore cycle helmets and Lycra and Nick looked particularly smart in his tuxedo with purple bow tie and cummerbund complimenting his bright pink tandem in the background.
Refreshments were provided although could be better but we did enjoy seeing inside everyone's home.
The evening was supported by 14 tandems and 1 solo. (the other half was actually out on his bike). Lots of fun was had and a date was set for the next quiz. No one was going anywhere!
Many thanks to Nick and Rachel for organising this get together.