For Sale: Circe Helios Omnis triplet or tandem convertible and separable, Alfine hub gear
By: Rick Dunfield/br>Email: (Login to view)/br>Telephone: (Login to view)/br>Location: Sheffield/br>Listing ends on: Friday 19th August 2022/br>Price: £1500/br>
To buy, visit https://www.ebay.co.uk/itm/304493045972
For sale, our much-loved convertible Circe Helios triplet tandem. We have covered over 2000km with our children on this bike, ranging from school runs, popping into town, and longer cycle tours. It has been a reliable and wonderful bike. Our children are now older and two of them prefer riding their solo bikes (and we're keeping our other Circe tandem for the youngest!). The small wheels make for a very compact bike which is easily ridden by very small kids.
The bike converts in around 10 minutes between tandem and triplet configurations. The separable nature of the frame also means that it can come apart to fit into the boot of the car (or even be packed up for a flight, although we've never tried this). See https://www.circecycles.com/products/helios/triplet/ for details. Included in the sale are all components needed for both tandem and triplet configurations.
We bought this bike new in April 2018, costing well over £3000 (including the 11 speed hub gear, rack, front stand, mudguards and Avid BB7 disc brake upgrades). It has always been stored inside, and serviced regularly. The only (minor) issue we have had is that the hub gear is a bit fussy about the gear cable needing to be adjusted correctly (this is easily done with the barrel adjuster). Note also that there is a slightly random selection of pedals currently fitted to the bike, one of which clicks slightly as it turns. If this bothers you they are easily replaced.
I'm aware this is an expensive purchase - I'm happy to answer any questions, including sending any other photos required. You're also welcome to come and view the bike before bidding.
I can deliver it myself to any buyer within 2 hours drive of S11 9BB, or further than that I can send it by courier. Note that I will not be responsible for any damage caused in transit by the courier, and that the time for delivery may be a little longer than the 5 working days listed by eBay, depending on courier availability. I will be visiting Cambridge in the first weekend of July, so if you're near there I could also deliver it to you then.
Alternatively you can collect from me at the above postcode. I do own an ATOC Tandem Topper for carrying the triplet on a roof rack https://www.sjscycles.co.uk/transporting-bicycles/atoc-tandem-topper-triplet-car-roof-rack-tt105/ which I'm happy to sell to the buyer of the triplet for £500 extra if you want. The Tandem Topper is not included in the sale of the bike and would be a separate purchase.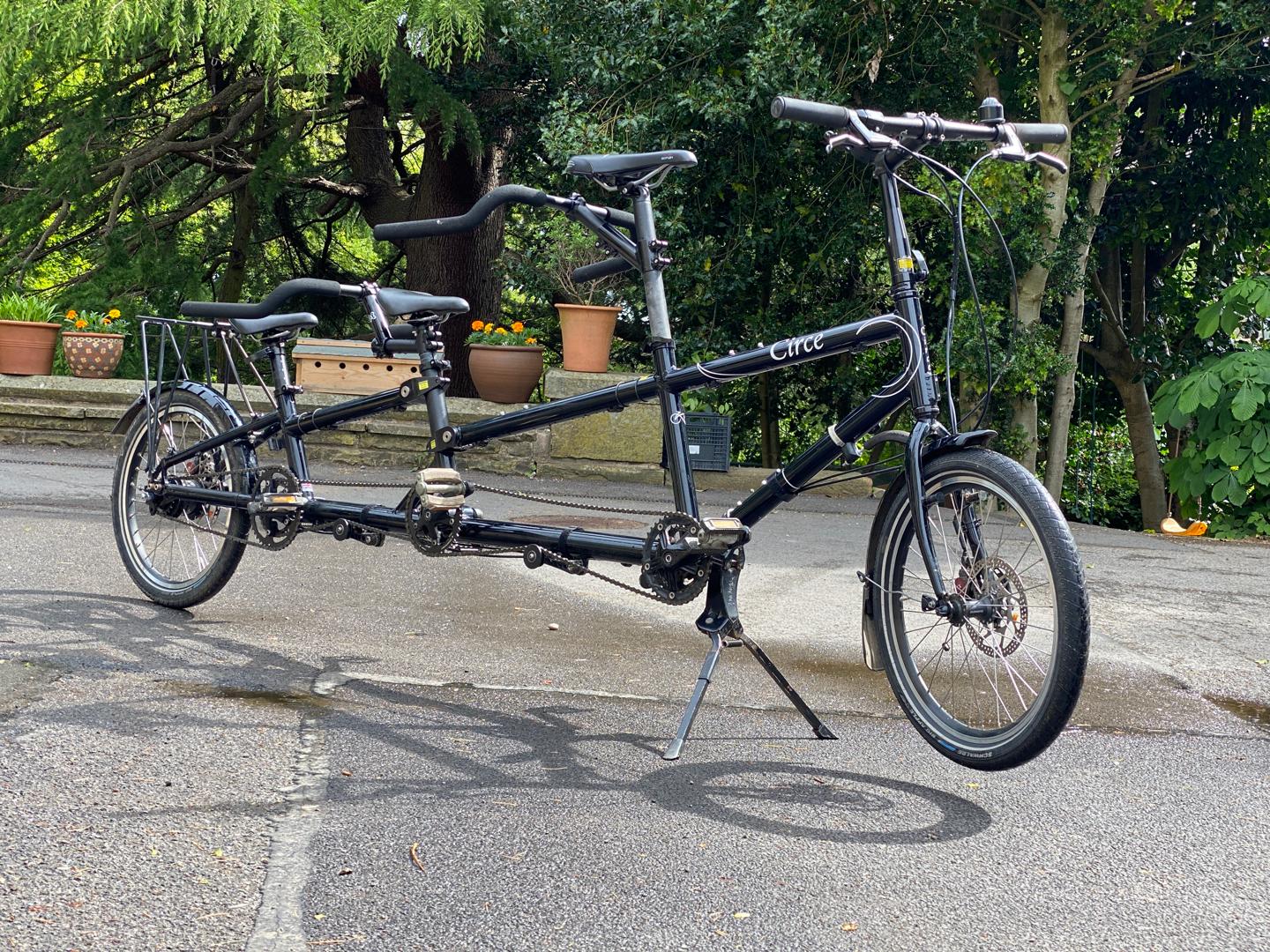 Show all items for sale