For Sale: Orbit Libra Kiddi-back tandem 18/15"
By: Jo Hossell/br>Email: (Login to view)/br>Telephone: (Login to view)/br>Location: York/br>Listing ends on: Friday 19th August 2022/br>Price: £650/br>
2010 Orbit Libra Kiddi-back tandem. Much loved and used but regularly maintained. It has taken us on many family holidays in UK and abroad since my daughter was 3! (crank extenders and kiddi cranks also for sale separately)
18"/15" suitable for 5'6" pilot and up to 5'stoker
Aluminium frame, 26" wheels, 24 speed Shimano gears
Complete with mudguards, rear Blackburn rack, bottle cages, parking/drag brake, Shimano "V" front brake and rear disc brake
Double leg prop stand (really handy when dealing with small child and luggage!)
Some scratches on paint work as would be expected with age and use and needs new brake cable sleeve.
Comes with Pendle roof bar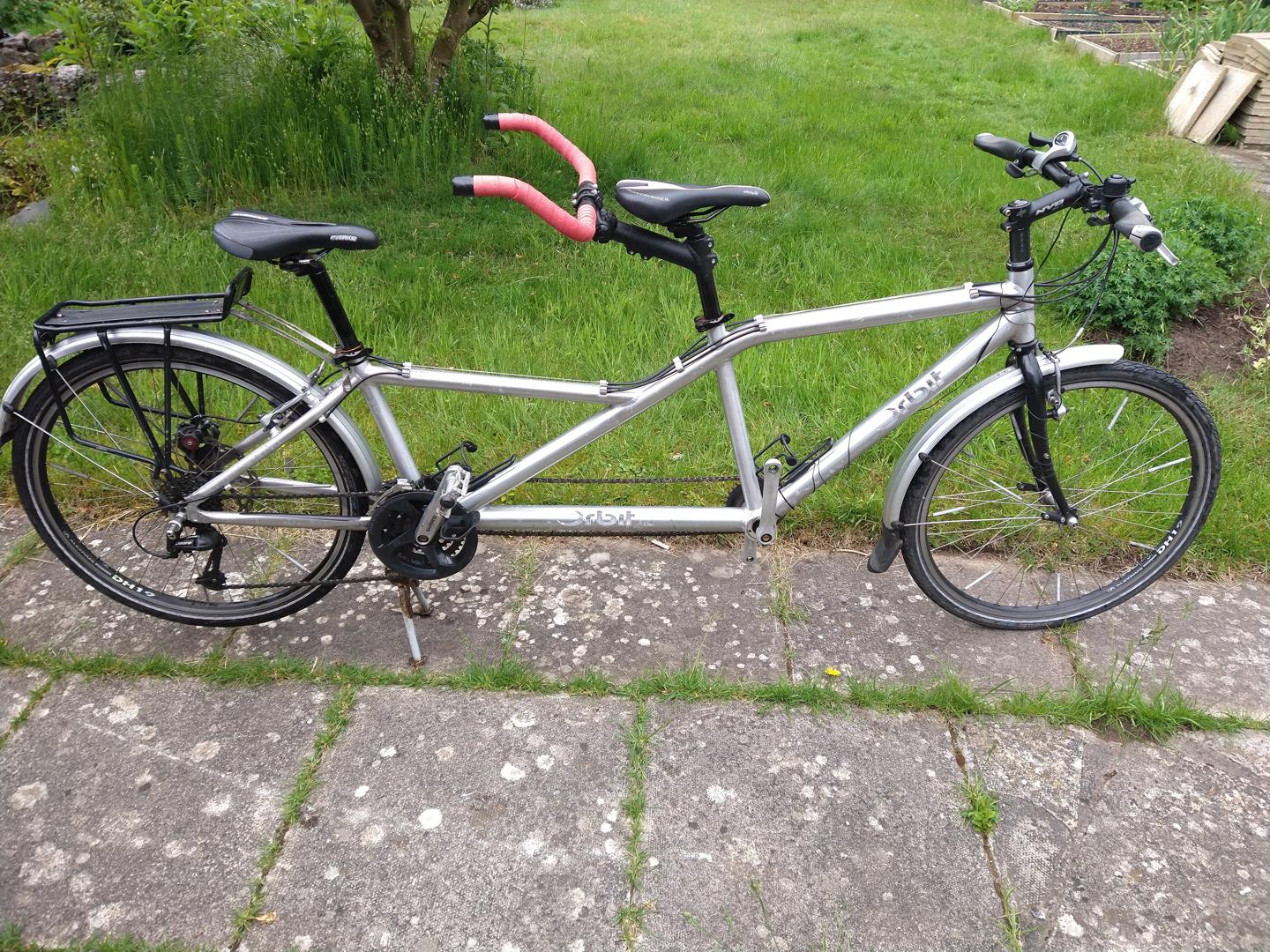 Show all items for sale