For Sale: 1979/80 Motobecane 56cm/52cm Tandem Requires Work
By: John Farby/br>Email: (Login to view)/br>Telephone: (Login to view)/br>Location: Northallerton/br>Listing ends on: Saturday 6th August 2022/br>Price: £50/br>
Not quite the quick fix I was led to believe so need to find a new owner with more spare time than me.
Rust on frame especially drainpipe needs attention. Might get away with just rubbing down & repainting drainpipe & touching up other areas.
Not 100% original. Has original Mavic Mod 3 40o 27inch rear rim and Mafac dual brake lever but has a Shimano l/f hub and 700C not 27inch rim and a Shimano front canti.
Nervar 52/40 chainrings were badly corroded so have fitted a Sakae 52/42 chainset just to make it rideable. Nervar 170mm crossover drive looks OK. Missing rear stoker pedal but will see if I have one. Modern Shimano rear derailleur fitted needs replacing.
One of the hub brake linings has detached from it's shoe so you'll need to get either the shoes relined or replaced with a pair of 70mmx16mm brake shoes (about £20 either way).
The Atom hub brake is 1st generation with the thinner spindle. The adjuster lug welded on the backplate is missing and the brake cable is bolted to the brake arm so removing rear wheel is a bit of a faff.
A number of rear spokes have been replaced but only with 14g or thinner!
Mirrycycle mirror glass broken.
Have included a pump and front and rear carriers. Front is alloy, rear is Karrimoor coated steel.
Original dynamo lights fitted but wire snagged and broken. Front light will need removing and refitting for front carrier.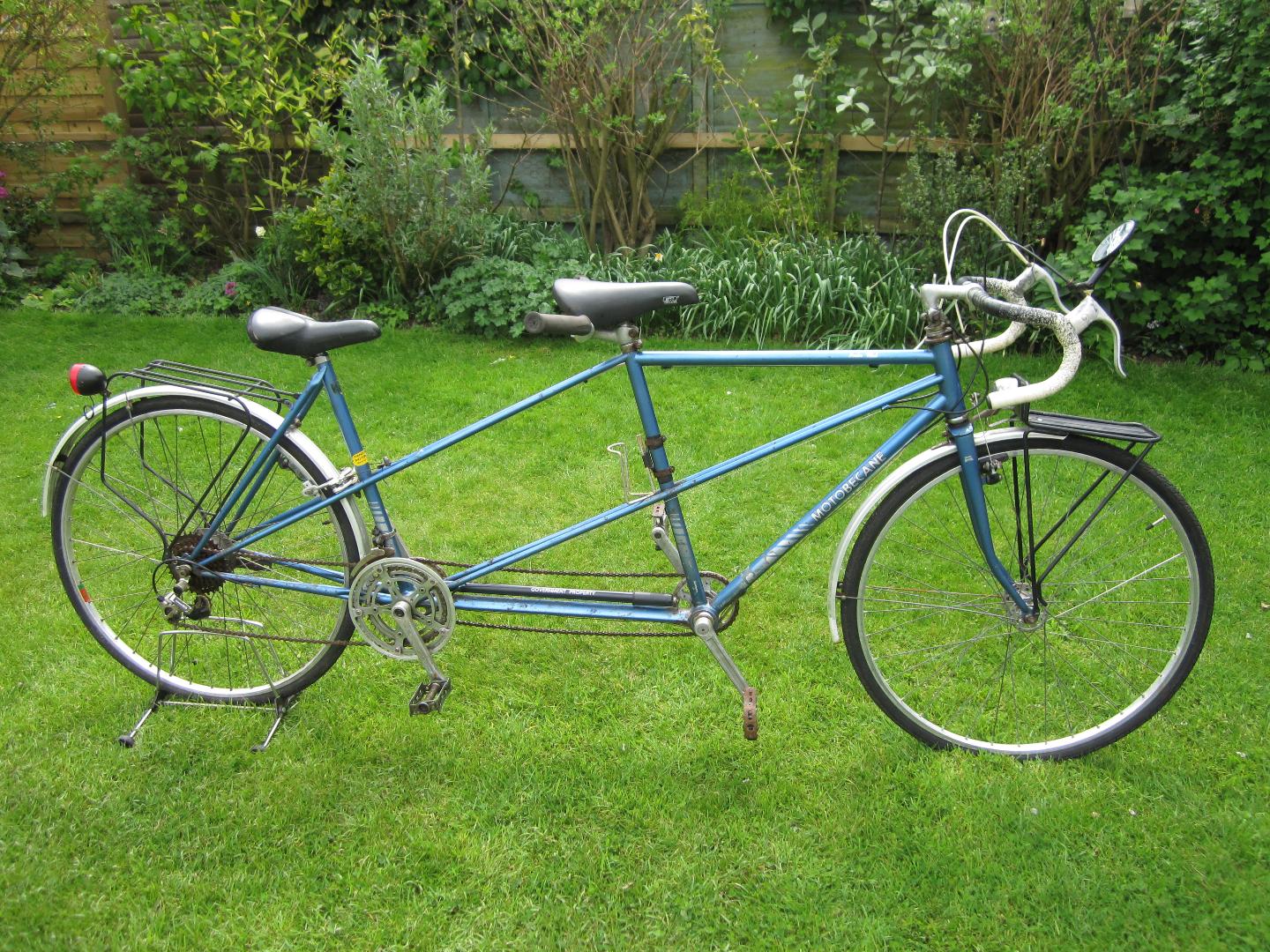 Show all items for sale