For Sale: Kiddy Crank
By: Mike Dunning/br>Email: (Login to view)/br>Telephone: (Login to view)/br>Location: Taunton/br>Listing ends on: Thursday 15th February 2024/br>Price: £50/br>
Kiddy Crank unit fitted with Stronglight 150mm cranks and chainring in excellent as new condition. Unit originally supplied by St John Street Cycles.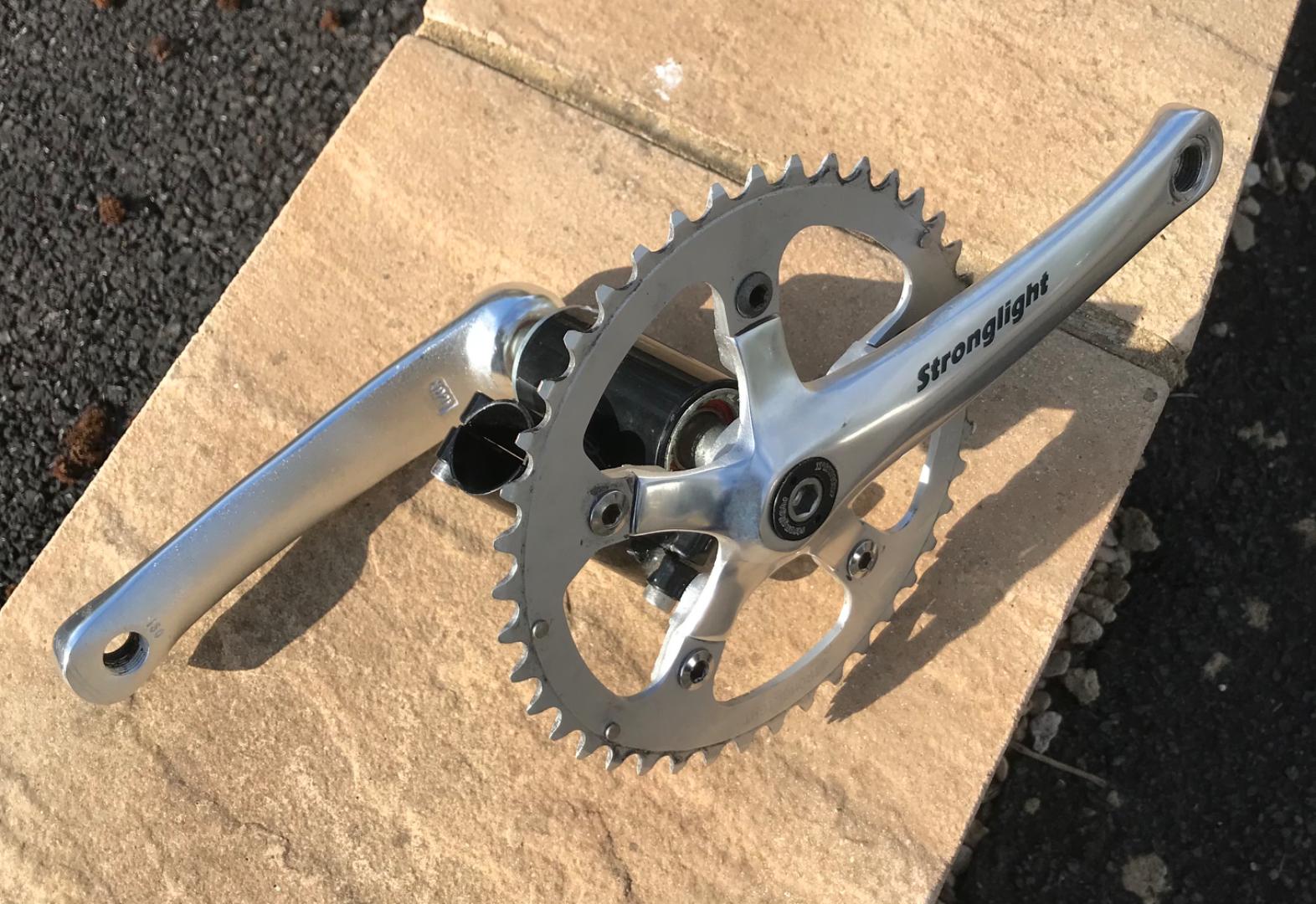 what outer diameter seat tube does this fit please? Is the chainring 44t? Thanks!
The chainring is 42t. If you go on the St John Street Cycles website you'll see they do two kiddycranks. One only fits a 28.6mm seat tube. The other comes with a shim and fits either 28.6mm or 31.8mm seat tube. This one didn't have a shim so I suspect it only fits a 28.6. I'll double check and let you know if it's any different.
Show all items for sale