For Sale: 2010 Orbit Tandem 22/18"
By: Richard Sewell/br>Email: (Login to view)/br>Telephone: (Login to view)/br>Location: Cambridge/br>Listing ends on: Saturday 30th July 2022/br>Price: £600/br>
We upgraded a few years ago to a new tandem and no longer have any use for our 2010 Orbit Tandem. Fitted with a stem extender to raise the handle-bars for more upright riding position. I am 6 feet 4 inches and my stoker is 5 feet 3 inches. Stem extender can be readily removed if preferred. Key particulars are: 22/18" frame size, 26" wheels, 3rd Brake, Derailleurs: Deore 9 speed (rear) x 3 speed (front), Serviced by JD Tandems. Pendle car roof mount included.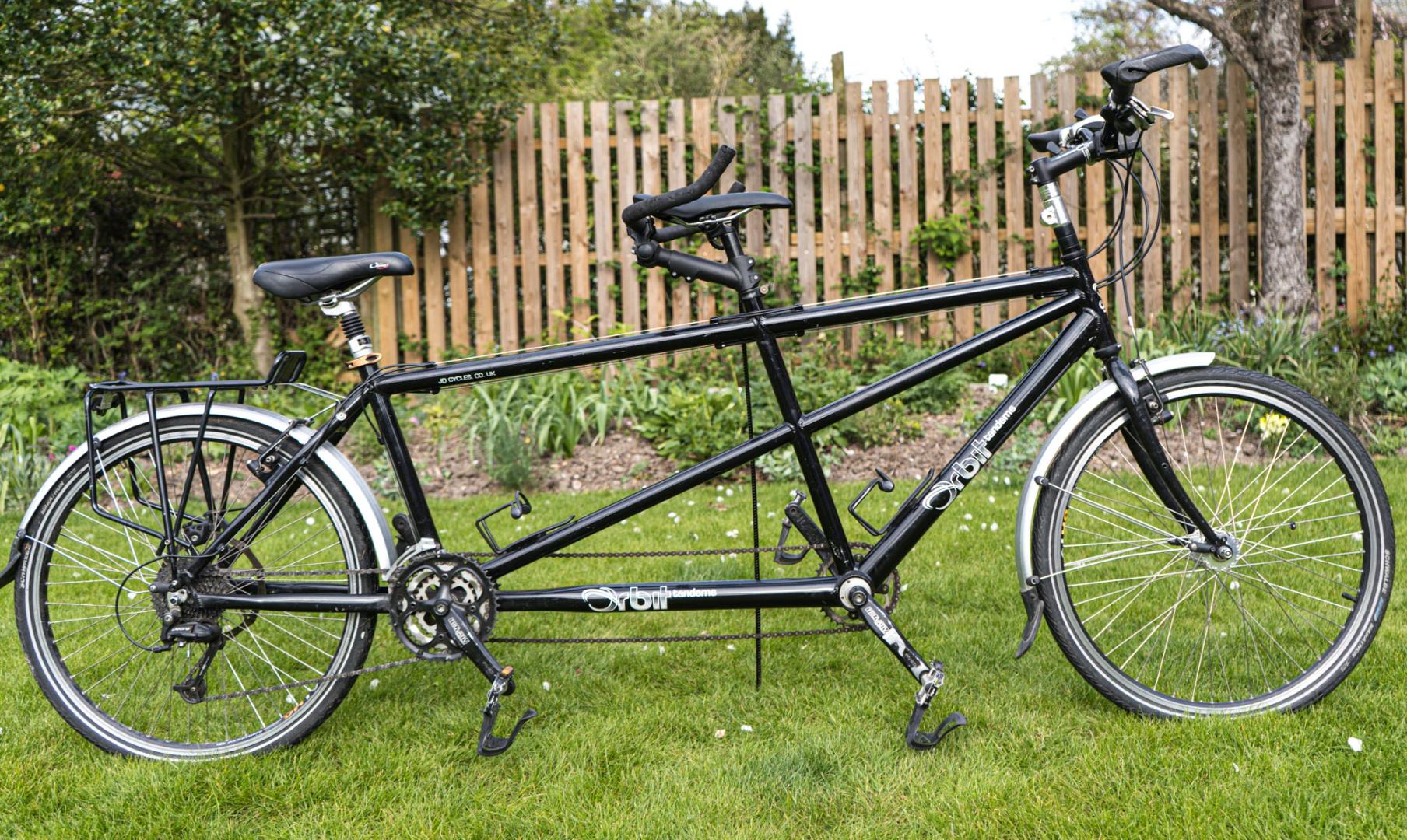 Show all items for sale