For Sale: CANNONDALE TANDEM FOR SALE
By: Matthew Stephens /br>Email: (Login to view)/br>Telephone: (Login to view)/br>Location: Ely/br>Listing ends on: Wednesday 2nd March 2022/br>Price: £850/br>
Tandem for sale
Excellent mechanical condition. Many upgrades. Lightweight alloy frame, strong 26" wheels for flexibility.
A few cosmetic chips to frame
More pics to come. Aero bars not included
Currently has fast skinny tyres on, but will put some wider ones on it prior to sale.
Pilot seat tube is 50cm c-t
Stoker seat tube is 42cm c-t
I believe it's classed as medium / small, which gives it great flexibility
I am 5'10", stoker 5'7" & comfortable for us. My 8yr old daughter has also been on the back - she is sub 5 foot!
There is a lot of movement in the seat posts and bars, so will accept taller or shorter riders
Trial rides welcome
Cash on collection. Could potentially deliver locally if pre- arranged.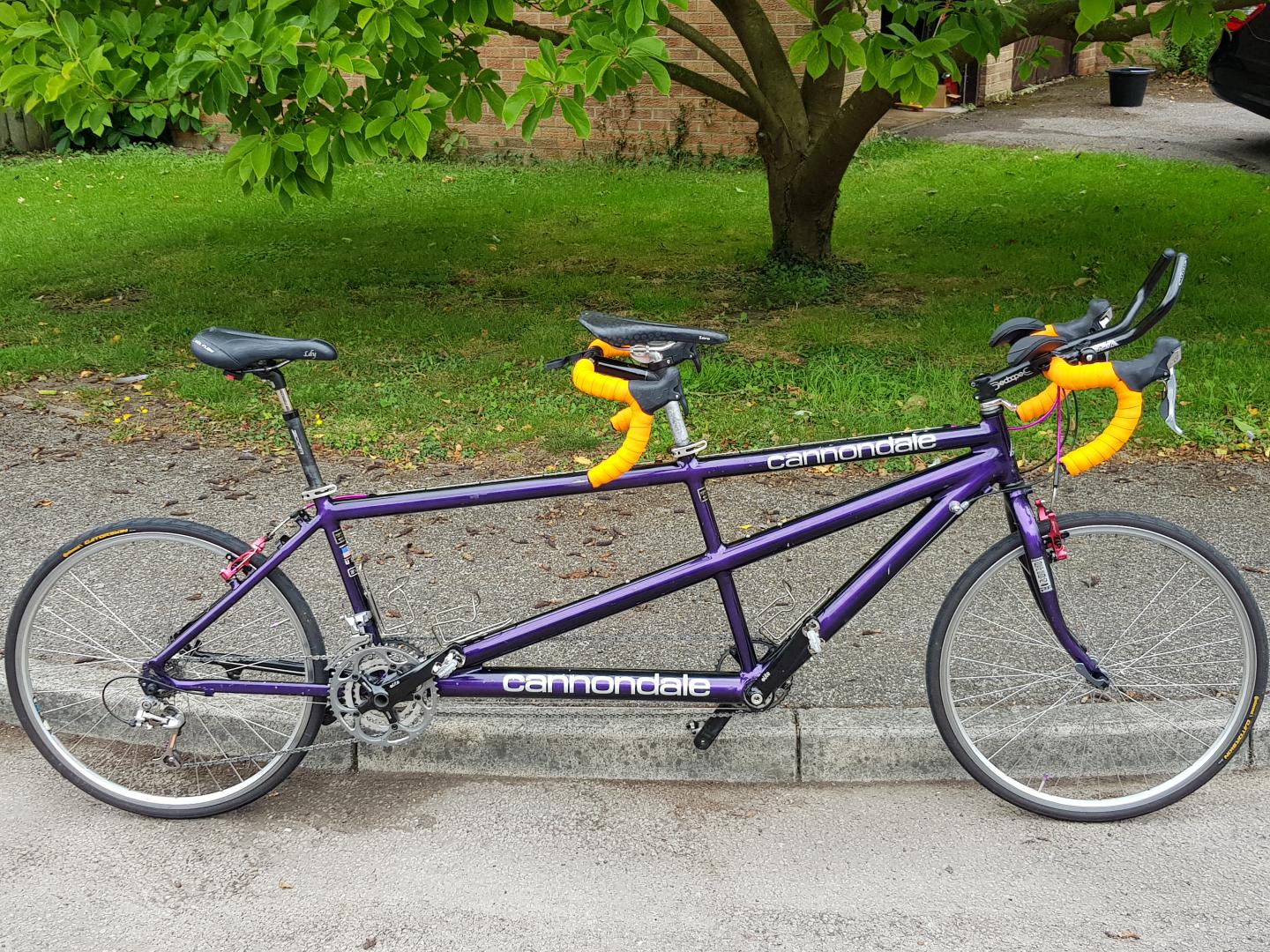 Show all items for sale