For Sale: Bike Friday Project 'Q' (Two bikes in one!)
By: Anthony Shaw/br>Email: rasregs@gmail.com/br>Telephone: 07912104650/br>Location: Caithness/br>Listing ends on: Tuesday 19th April 2022/br>Price: £2600/br>
The Bike Friday Project 'Q' is a tandem that can be readily reconfigured for use as a single bike as shown in the image. This and other packable BF models are aimed at those who wish to travel with least bother with a bike. As a single bike only one travel case is required. For the tandem configuration, two travel cases are needed.
Bike Fridays are constructed with the intention of producing a high quality riding experience similar to that which you might get from a well fitted normal size bike. Although there is no direct equivalent available today, a similarly spec'd Bike Friday Tandem Two'sday with travel cases comes in at around $5000 (~£3600) +taxes + shipping. Pedals not included. Price fixed at £2600.
This is a rare opportunity to purchase a unique set of bikes in pristine condition and sadly, little used. Built for a captain of around 1880mm (5'10") and adjustable, with a wide range of stoker size fittings possible.
All BF support materials including detailed manual are available. Further information and pictures here.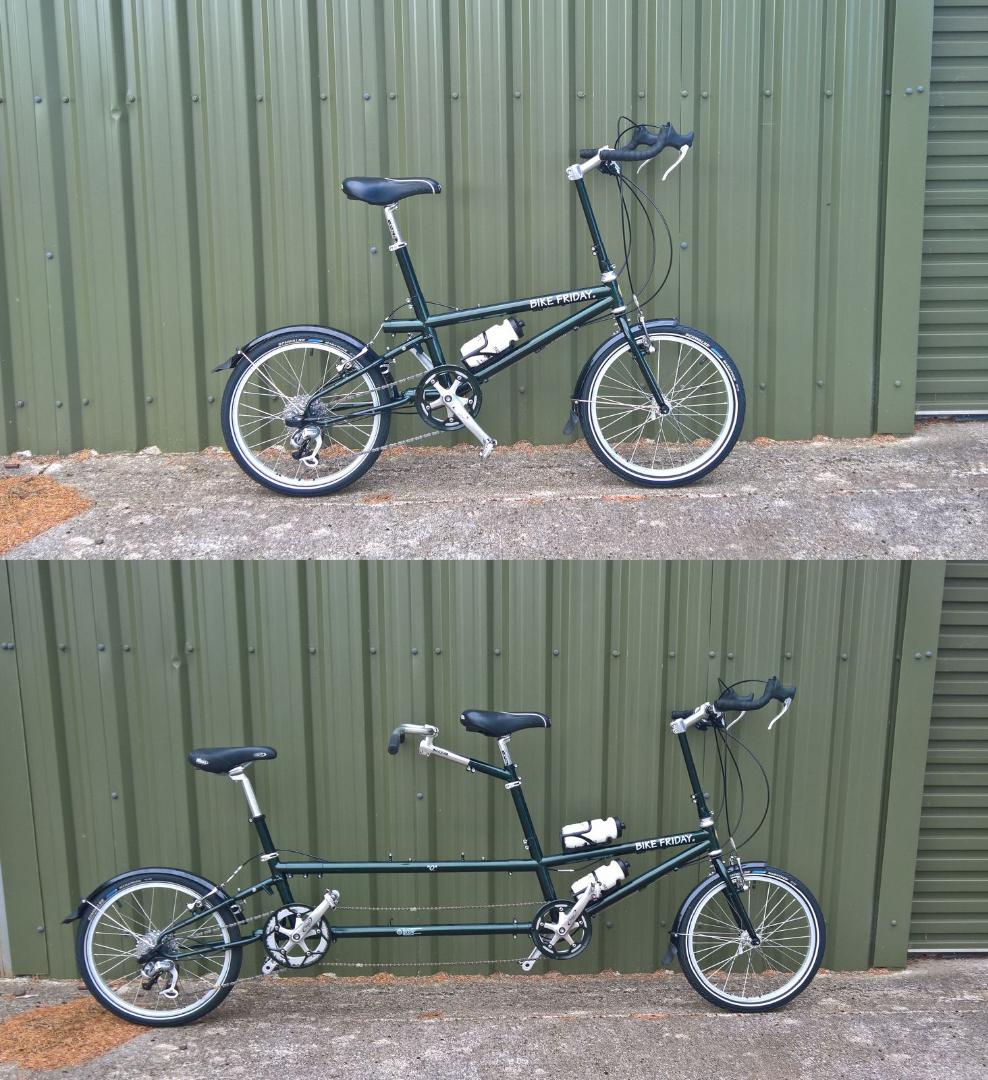 Show all items for sale