For Sale: Orbit velocity tandem with roof bars and holder.
By: Mike Procter/br>Email: mikeproc09@gmail.com/br>Telephone: 07905 802434/br>Location: crewe/br>Listing ends on: Tuesday 14th June 2022/br>Price: £800/br>
Orbit velocity tandem bike for sale
excellent condition, serviced yearly - collection Crewe
comes with extras including Cateyes Padrone conputer, bike rack for the tandem with a swinging arm for easy loading and Thule roof bars, stap MTS mount rear mount bag, Cateye front and rear lights, bottle holders, fitted bike pump.
More pictures and details available please inquire.
Bike fits medium to large possible down to small on rear. Lots of adjustment can be made, 28in wheels.
If you are interesting in any of the extra bits eg the roof racks, or buying the bike separate then please email to see price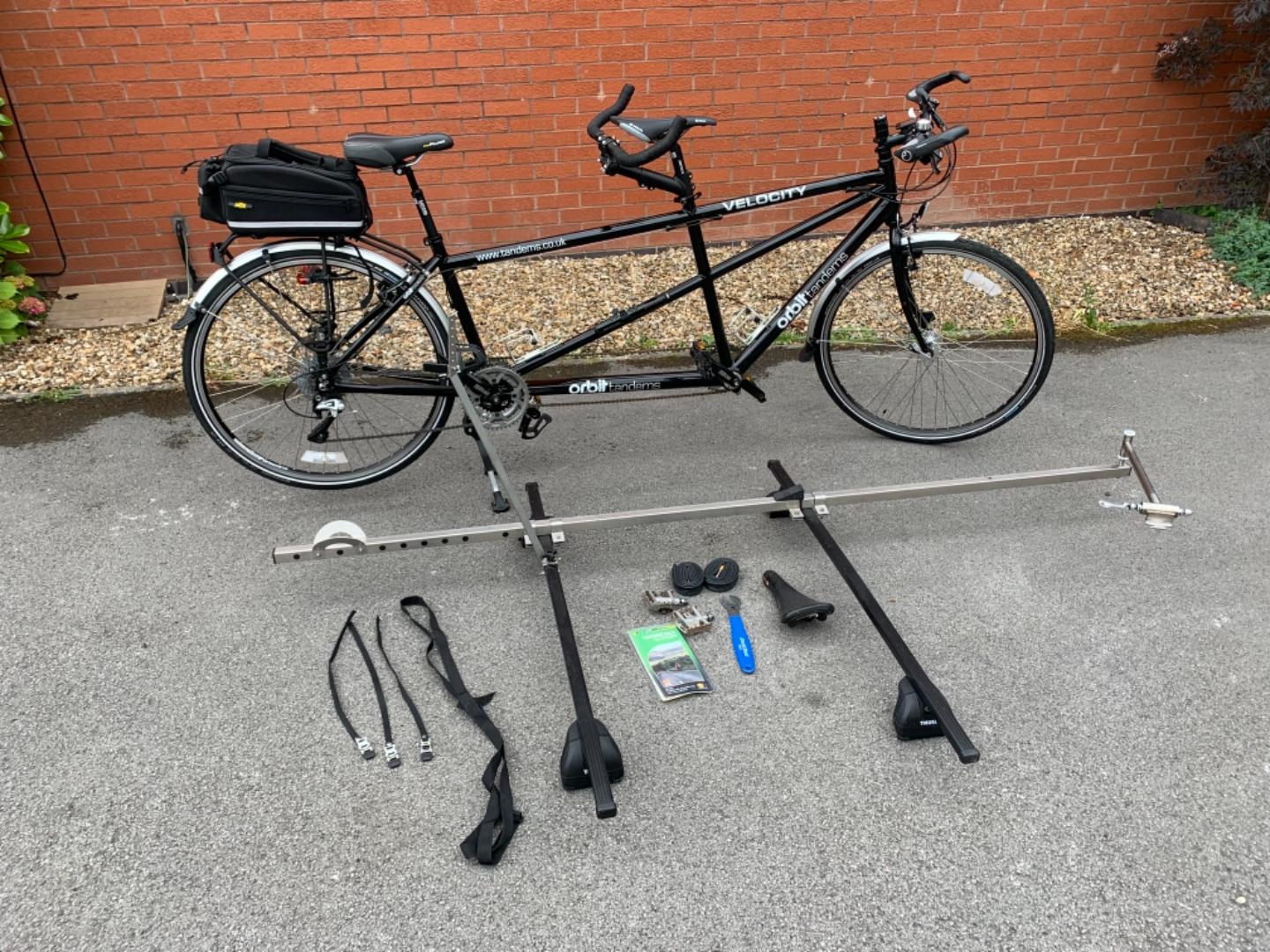 Is this tandem still for sale please. If so how old is the tandem, how many gears, is it steel, what is the wheel size and does it have a red brake. Look forward to your reply. Best wishes Pete.
Show all items for sale