For Sale: Wonderful Onderwater Tandem
By: Stephen Lintott/br>Email: stephen.lintott@gmail.com/br>Telephone: 07929524310/br>Location: Cambridge/br>Listing ends on: Saturday 24th July 2021/br>Price: £1250/br>
Bought new in 2017, this has been a much loved tandem, great fun to ride. Sad that my granddaughter has outgrown it. Our biggest regret is we didn't buy one earlier. Able to use as soon as the child can hold handle bars, even younger if you have a child seat.
It has been fully serviced, last service 16th April 2021.
This bike enables you to keep your child in sight. It can be customised to fit riders of all sizes. A toddler seat can be added in front of the adult and at the rear.
It has seven speeds with roller brakes, an Axa integral lock is fitted to the rear wheel with an additional plug in chain. Hub Dynamo powered front and back lights. The tyres have been upgraded to Schwalbe marathon plus. In very good condition.
It has been stored in the shed, it has kept its new appearance and retained a high resale value. It also comes with a bell and large double pannier.
Loved so much we have replaced it with an adult tandem.
Further details from
Stephen Lintott 07929524310 stephen.lintott@gmail.com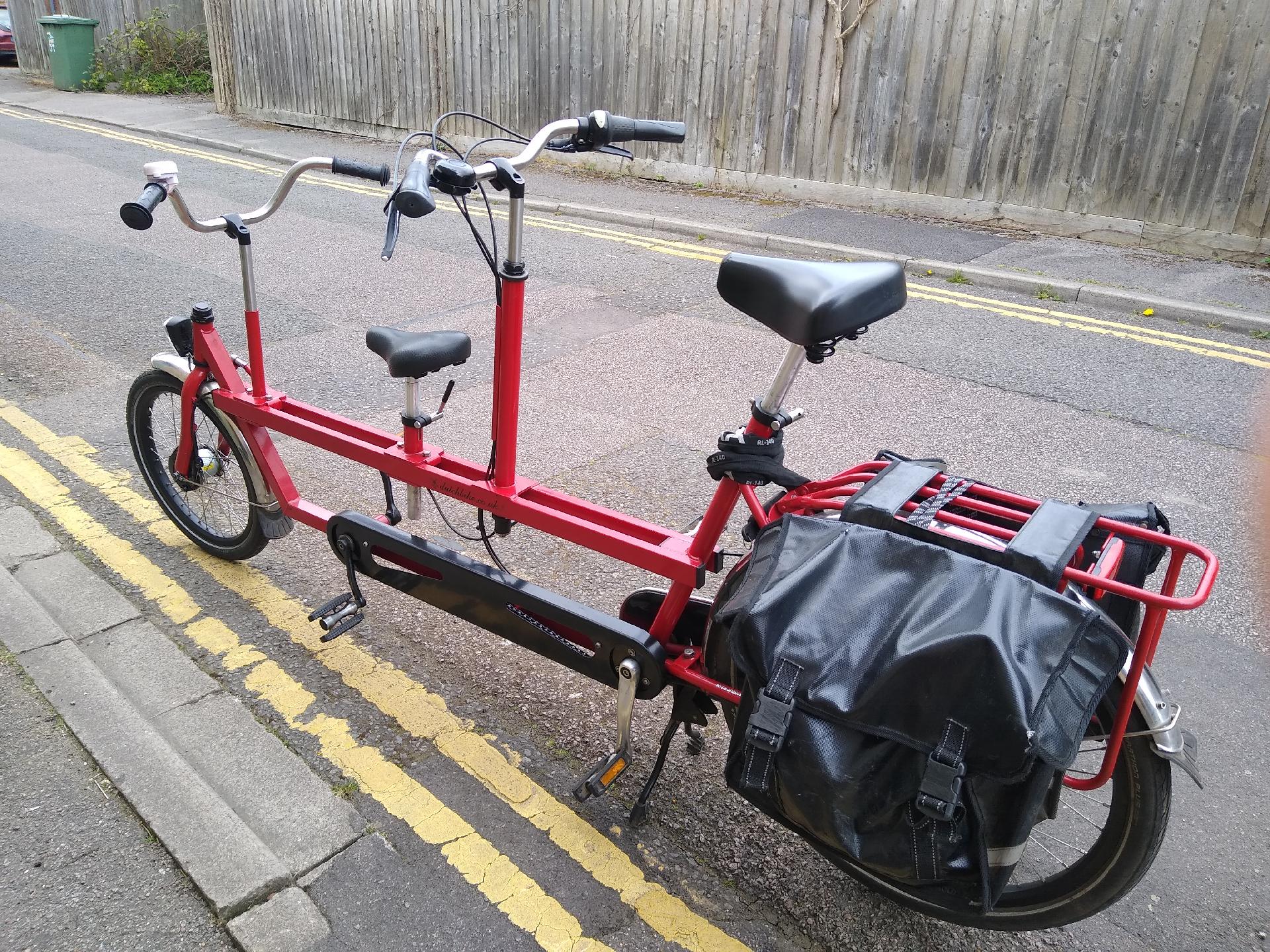 Show all items for sale