For Sale: Circe Helios Omnis Plus in Excellent Condition
By: Bernie Choi/br>Email: (Login to view)/br>Telephone: (Login to view)/br>Location: Reading/br>Listing ends on: Friday 5th March 2021/br>Price: £1700/br>
I can personally testify that this is comfortable tandem and great fun to ride - for 2 adults, or an adult and a child (starting from about age 6).
It has smaller 20 inch wheels to make turning in confined places easier and more convenient for storage and transportation.
Circe make quality tandems and have 4 grades in their range. The Onmis Plus spec is 1 down from their most expensive tandem.
As per their website, this one is suitable not just for local cycling, but 'The Omnis Plus with its wide gear range and disc brakes, is ideal for exploring.'
It's in great condition as you can see from the photos. I'm happy to send you more photos if you want (though I can't publish anymore on this website).
You can check out the spec of this tandem on their website.
It is 27 speed (SRAM 3x9) with powerful Avid BB7 disc brakes and has puncture resistant Schwalbe Marathon tyres. The tyres are in good condition with a lot of wear left in them.
I've also added a rear V brake to help with hill braking and reduce wearing of the disc brakes.
Brand new price is approximately £2200.
Please ask if you need anymore information.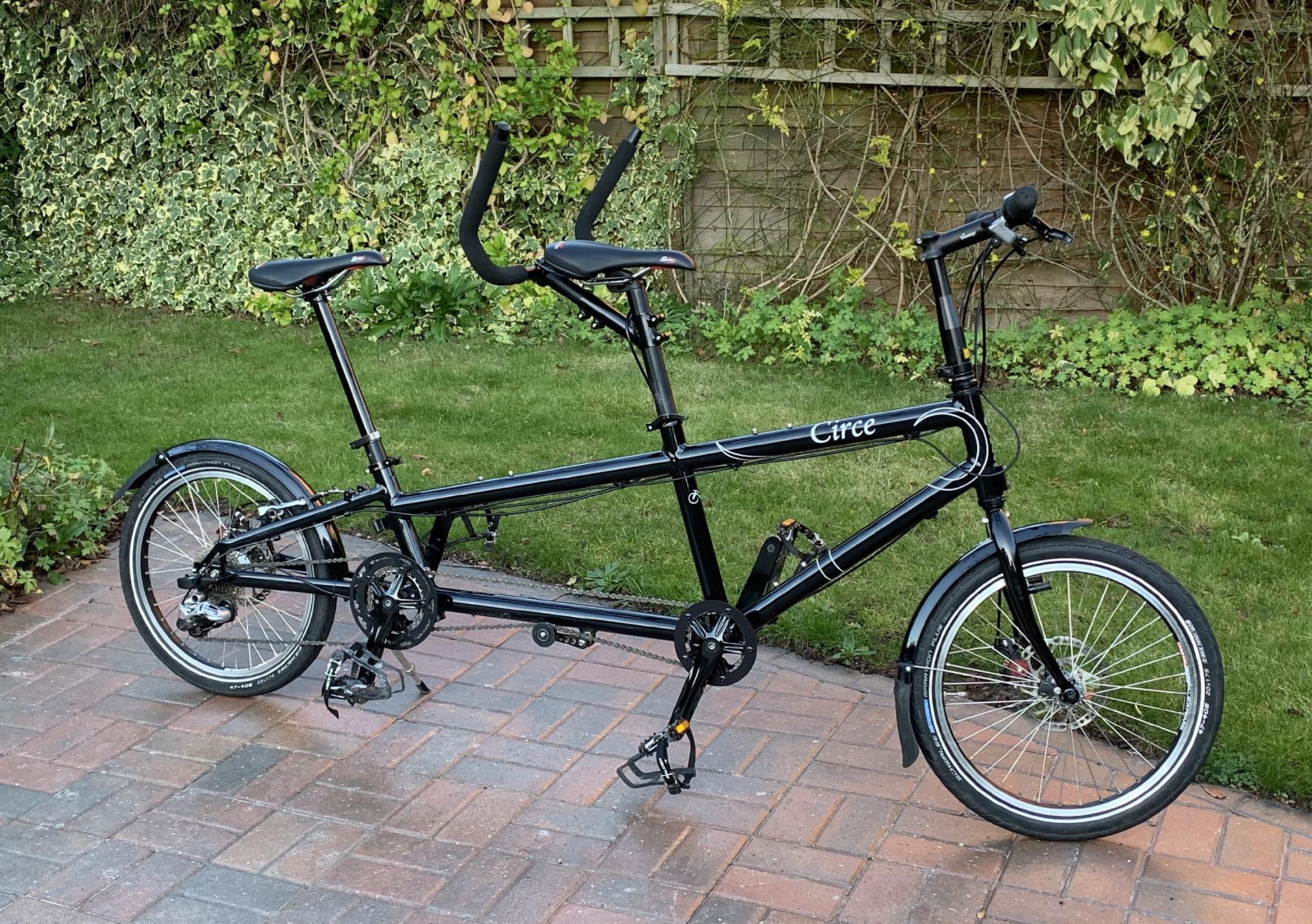 Show all items for sale