For Sale: Mercian Supertourist Double Gents Tandem
By: Carol Bullock/br>Email: carol.bullock@ntlworld.com/br>Telephone: 01603 627604/br>Location: Norwich/br>Listing ends on: Sunday 29th September 2019/br>Price: £500/br>
Double Gents Tandem. Frame size: Front 21" (54cm), Rear 20" (51cm).
Hand built frame and wheels. Crossover Drive and Eccentric Front Bottom Bracket. Blackburn rear pannier rack, and lowrider front rack. Only one saddle (front). Campagnola peddles and group set. Rear hub brake. Cantilever brakes. Bottle carriers.
Much loved and used on a regular basis but not recently. Reluctantly selling as no longer used. Needs a good home. There is a custom made trailer that goes with this - will take two tandems. No pictures as yet - tucked away in garage. Can be seen. £100 for the trailer.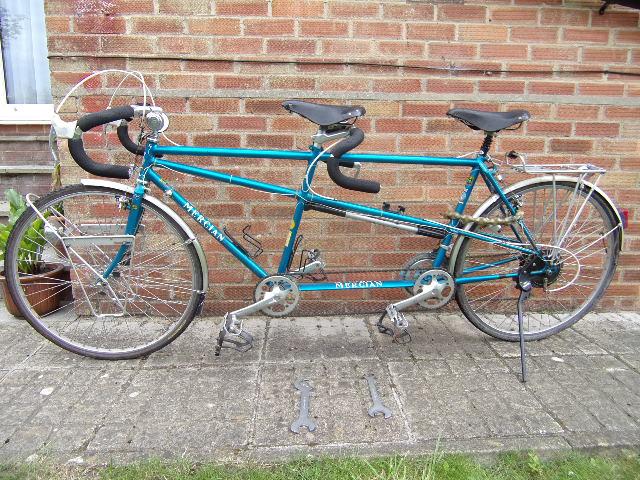 Show all items for sale