For Sale: Dawes Double Edge
By: hamish paterson/br>Email: hpaterson02@gmail.com/br>Telephone: 01388731329 m 07583556277/br>Location: durham/br>Listing ends on: Friday 1st March 2019/br>Price: £400/br>
Dawes Double Edge 1997, size 46-41, fantastic rosso red paintwork, hardly a scratch. Mechanically sound, very litle use.
strenghthened rear wheel, 48h , hope cassette, sun rim. Rear hub brake for stokers use.
All original paperwork and bills. Comes with 3 sets tyres, mild off road ( in picture), knobblies and slick on road.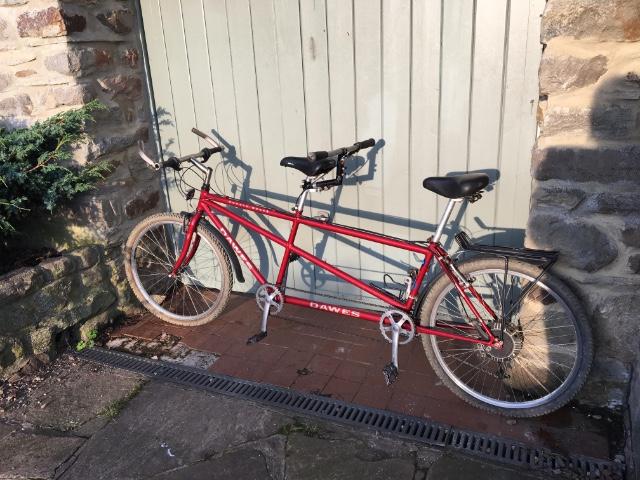 Show all items for sale