Family Camping Weekend 2012

Friday 4th. - Monday 7th. May

East Firsby
Lincolnshire
LN8 2DB
This year's Family Camping weekend was held at Lincolnshire Lanes Camp Site, Manor Farm, East Firsby,Lincolnshire.
A small campsite nine miles north of Lincoln and although only three miles from the Red Arrows base at Scampton we didn't get to see them.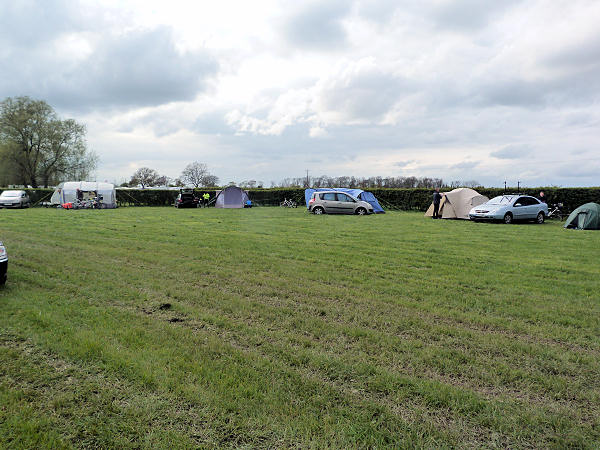 On Saturday the group made the 26 mile ride with Wragby Maze at the half way point, a good spot to keep the children amused with lots of games.
In the evening everyone enjoyed a barbecue and a chance to socialise.
Sunday took the group on an almost, but not quite, flat run to Willingham Woods near Market Rasen for a picnic. A welcome break was made at the Special Edition Chocolate Factory where advantage was taken to get out of the cold and sample their hot chocolate. It started to rain as we left so a hurried picnic was taken with some opting for the comforts of a café in Market Rasen.
That evening everyone enjoyed the tandem games.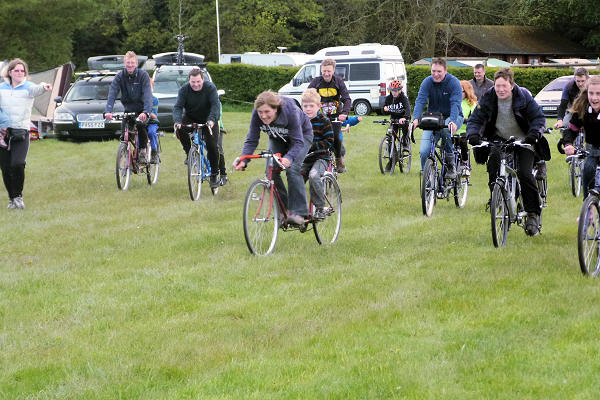 Pictures from the event can be viewed in the Showcase
Thanks to Vanessa, Joe, Anna and Little Joe for organising the event.