For Sale: Turismo 3 2018 TANDEM
By: Paul Stevens/br>Email: psdook@aol.com/br>Telephone: +441245361117/br>Location: Chelmsford/br>Listing ends on: Thursday 13th October 2022/br>Price: £650/br>
Turismo 3 2018 tandem. Very good condition, Well maintained.
180mm disc brakes plus spare brake pads.
Aluminium heat treated 6061 frame.
18" / 15 " standover.
27 speed Shimano gears.
Upgraded to stainless cables
Upgraded to heavy duty stainless spokes on rear wheel
New rear chain and cluster
Angle adjusting front stem
Thumb injury forces sale!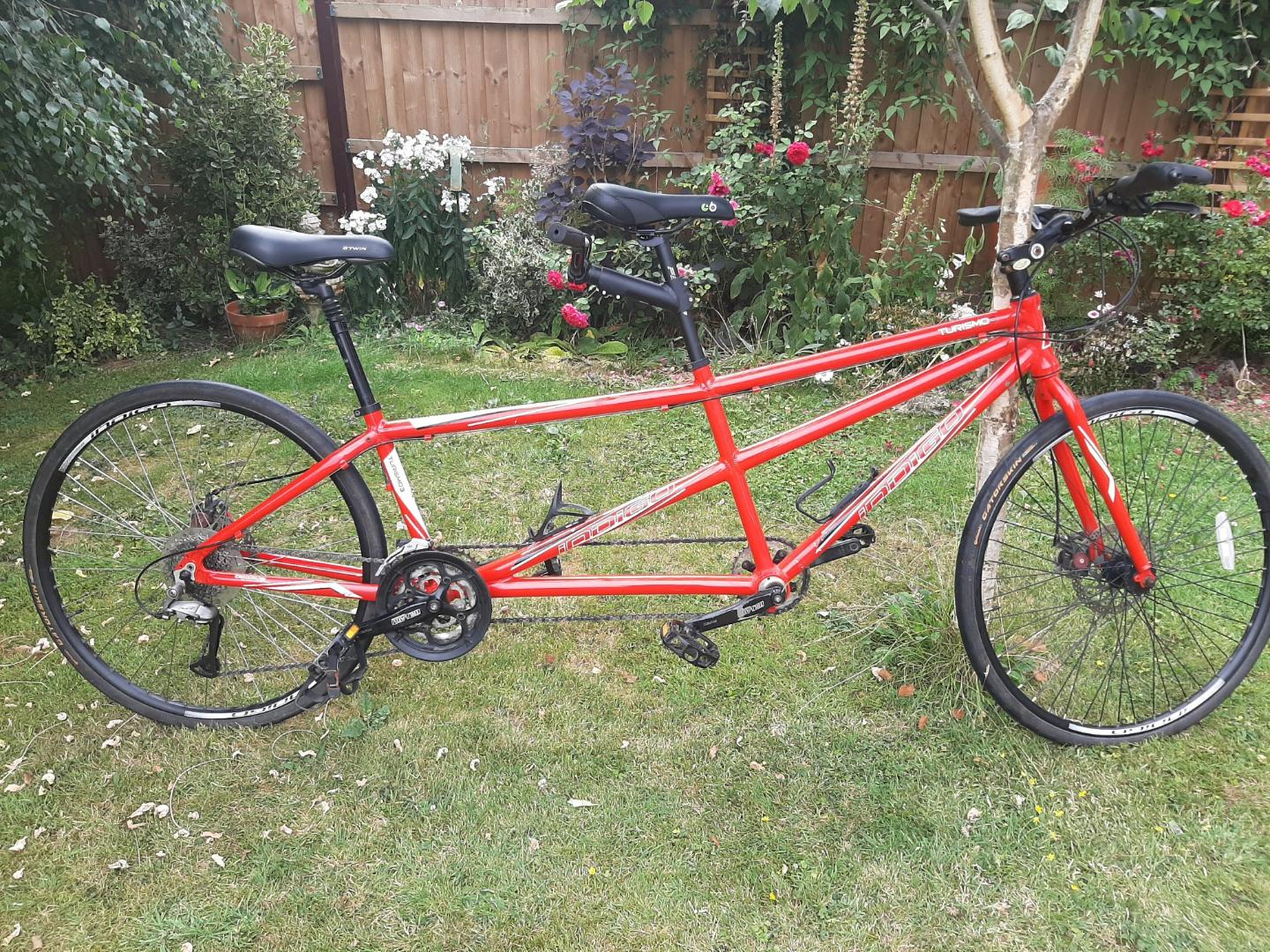 Show all items for sale