For Sale: Tandem Wheel set
By: James Ledger/br>Email: jimledger725@btinternet.com/br>Telephone: 01227 740964/br>Location: Herne Bay/br>Listing ends on: Tuesday 20th October 2020/br>Price: £99.99/br>
Tandem Disc wheels 700c, Mavic Rims, built on JD tandem hubs. 40spokes per wheel, 203mm Rotors, 145mm rear quick release hub. 10speed Shimano free hub.
We bought these as an upgrade for our Dawes Double edge which had 26" wheels as standard, the 700c's fitted with out the rear mudgaurd so made the perfect pair of summer wheels as it allowed us to fit a decent set of 28mm high pressure tyres. it changed the performance and ride for the better, with 40 spokes per wheel still strong enough to load the bike with luggage if needed. I did modify a rear mudguard to fit over the frame bar which looked ok and did the job well.
Buyer to collect or pay for packaging and postage, we are in Herne Bay Kent.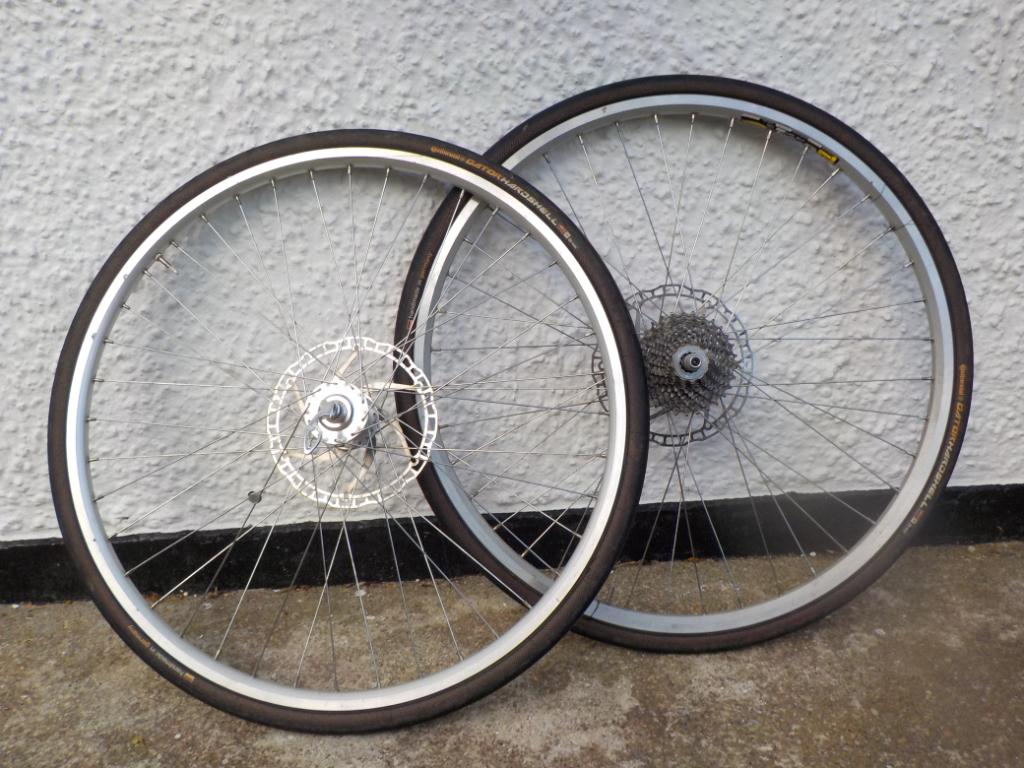 Show all items for sale