For Sale: Orbit Routier Pro Tandem
By: Diana Paton/br>Email: diana.paton@gmail.com/br>Telephone: 07828 134914/br>Location: Newcastle upon Tyne/br>Listing ends on: Wednesday 14th October 2020/br>Price: £750/br>
18"/14", 27 speed, with disc brake rear--avid BB7 and V brake at front. Also a 3rd brake operated by friction shift on handle bars. 48 spoke tandem wheel, Alex dh19 rims and Lasco tandem chain sets.
Used mostly with small adult (5'5") on front and child on back though can also work with two adults. Will include crank shorteners which make it work with a smaller child, from around 5 years.
About 10 years old, with quite a few scratches on frame but always stored inside, generally well cared for and recently serviced. Selling as we don't use anymore.
Collection only from Newcastle upon Tyne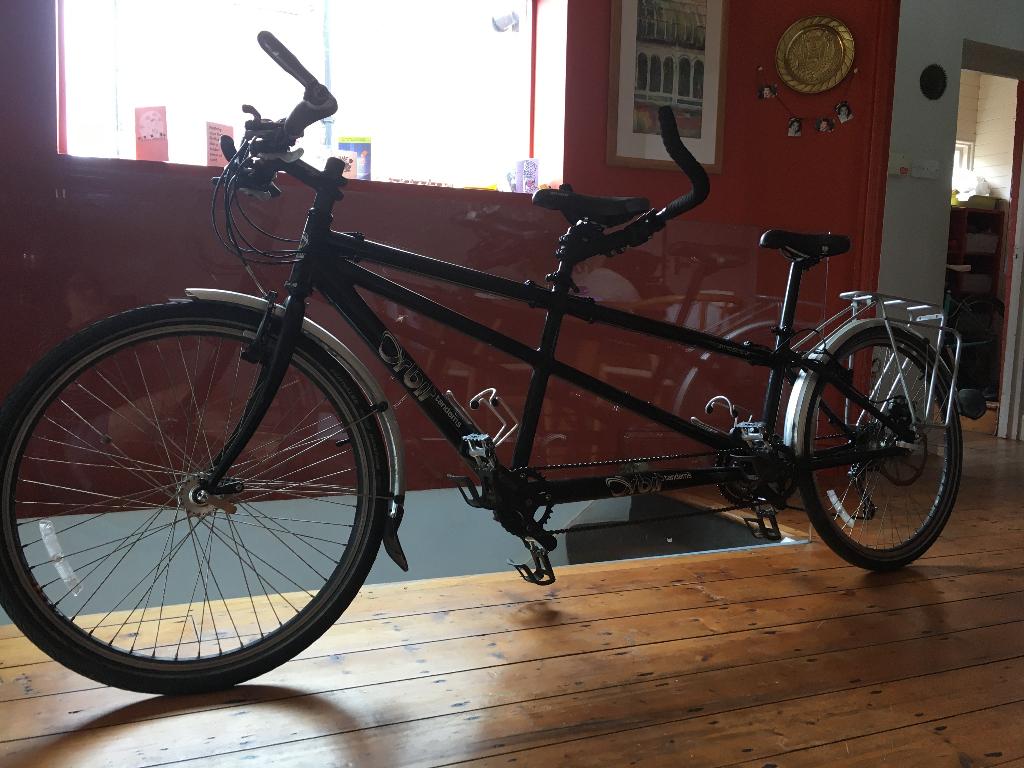 Show all items for sale