For Sale: Santana with couplers
By: Warwick Samuel/br>Email: Warwicksamuel@gmail.com/br>Telephone: 01309 651389/br>Location: Nairn/br>Listing ends on: Friday 8th November 2019/br>Price: £1800/br>
Santana SE tandem (Large) blue bought some 10 years ago from JD Cycles and embarassed to say, its probably done no more than 200 miles since! The stoker and I are both too independent minded and prefer our singles!
I'm 6' and my wife 5'8" and it suits us fine with a fair bit of tolerance either side of these hieghts. Seat tube measurements are 23" F / 20" R centre of BB to top of seat tube. Other dimensions on request.
High Spec Ultegra crankset / XTR / Hadley hubs with rear disc and drag brake. Happy to list all components for interested parties.
Bike is fitted with S&S couplers for disassembly and transport.
Excellent condition but would probably benefit from a deep clean, new tyres and cables for peace of mind
Columbus oversize chromoly tubeset
I have little if any idea of the current value of the bike so the number above may be wildly optimistic or not enough! - I'm hoping I'll be guided be the good people out there?
We're in north Scotland but happy to discuss shipping or meeting up - we travel to and from the Edinbugh / Glasgow area fairly often.
Happy to provide further photos / deails for interested parties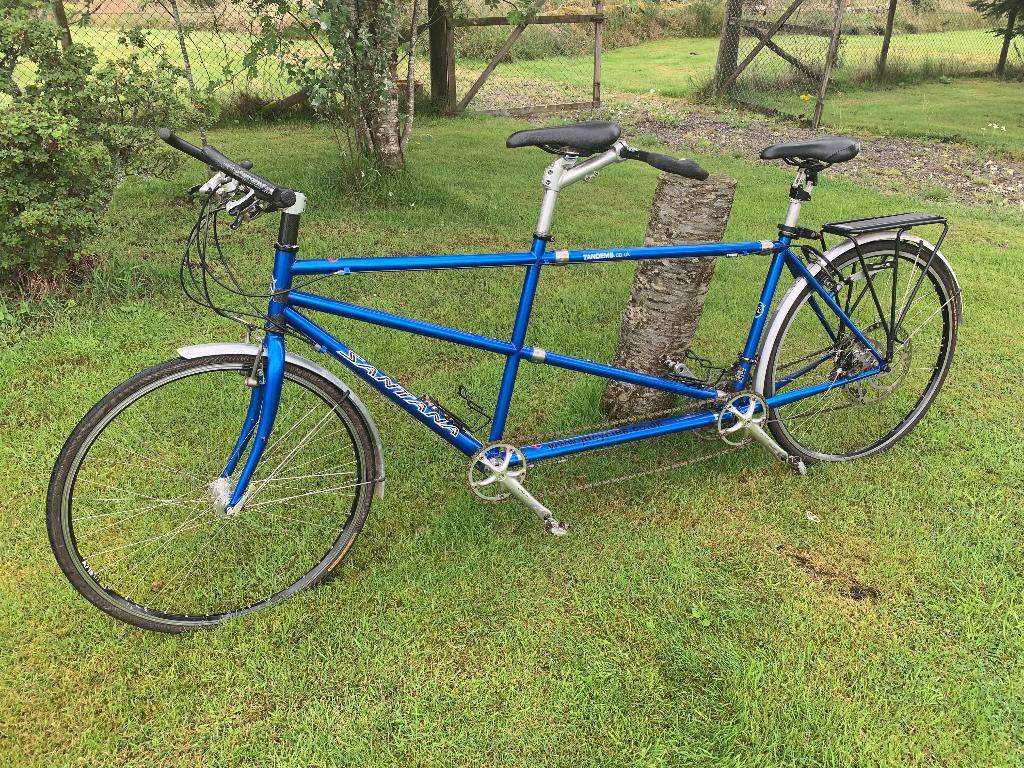 Show all items for sale