For Sale: Orbit Velocity 18/14
By: Charlotte Winward/br>Email: charlie.winward@gmail.com/br>Telephone: 07969575060/br>Location: Oxford/br>Listing ends on: Tuesday 1st November 2022/br>Price: £700/br>
Excellent condition Orbit Velocity Tandem. Please see specs sheet. JD Tandems.
I am a 5'3 pilot with and 4'9 stoker (12 years old) and therefore it has shorter cranks on stoker.
Always parked up indoors and has been used for 3 years as a commuter bike through Oxford doing around 15-20 miles most days all weathers.
Please ask all the questions you need to and I will attempt to answer.
Main reason for selling is that my son is now solo. We have gone from hamax to burley tag to tandem over the last 11 years and now is the time for the wee man to go one his own.
Thanks for looking

Charlie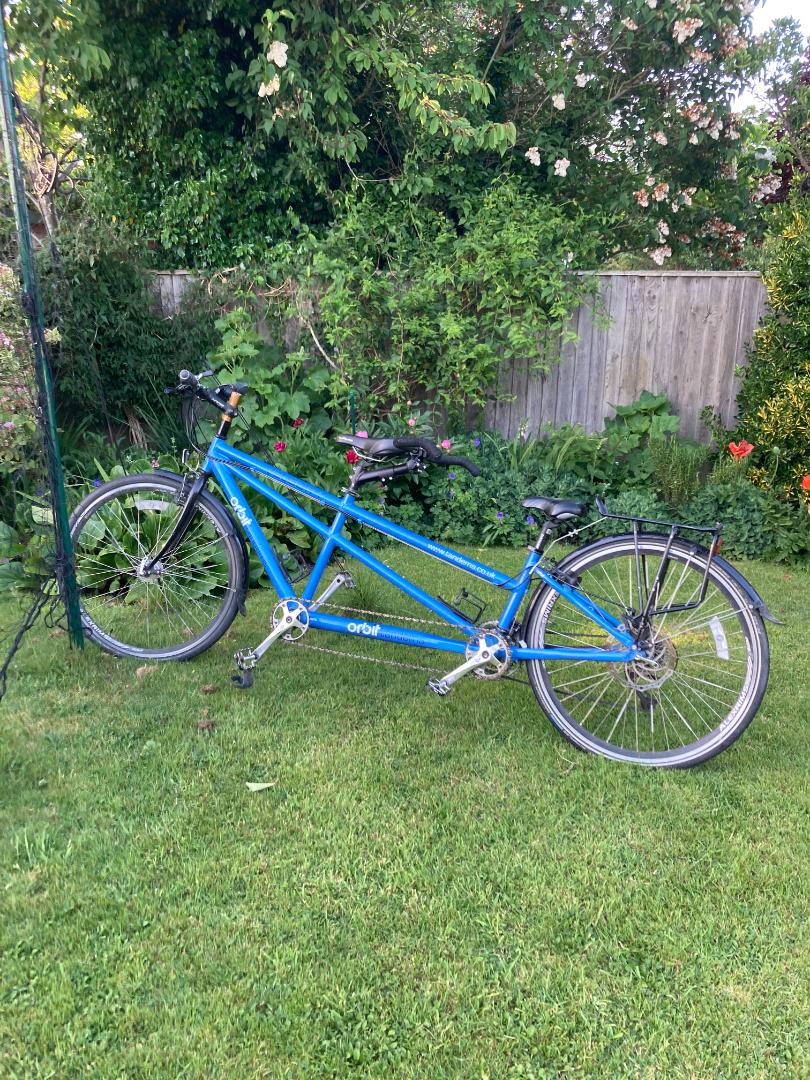 Show all items for sale